Mara Gates Safaris is a Kenyan tour operator run by highly experienced experts in the Tourism industry. The company is based in Nairobi and we offers packages for Kenya safaris and other to popular destinations and attractions in East Africa. Our popular destination is the world famous Masai Mara game reserve.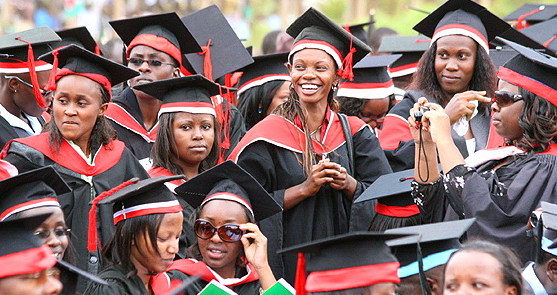 We know that affording education in Kenya can be difficult which is why we set up our scholarship program to help ease the financial burden associated with higher education learning. For this reason, we're pleased to announce our first ever Mara Gates Scholarship program.
Eligibility
Mara Gates Safaris is offering this scholarship to students who are currently studying at a Kenyan university, college or any institution of higher learning that is duly registered with the relevant Kenyan government bodies.
Requirements
To enter the competition, the student is required to do the following:-
Write an essay of 2000 words on the topic: DISCUSS 7 SPECIAL INTEREST TOURISM PRODUCTS or  OPPORTUNITIES THAT LOCAL TOUR COMPANIES CAN PROMOTE & ATTRACT MORE TOURISTS TO KENYA (Do not include wildlife tourism or beach holidays in your essay.)
Essay to be done in Word or PDF format
After you complete your essay, upload it and send it to us through the form located on this page below.
An internal committee will decide on the best written essay. The successful essay will be judged on the grounds of
Own originality
Content
Practicality of the ideas
Clarity of expression and creativity
Deadline to Apply
The deadline is 10th August 2018. Winner will be chosen and announced on 1st September 2018
Awards
1) Ksh 50,000 scholarship to cater for tuition fees.
FAQs
Will the winner receive cash payment? There is NO cash payment being given to the winner. The monies will be paid to the institution's account that the student is enrolled in installments. We will verify the winner's details with the institution first
How will the award be paid? Money will be split in installments to be paid to the institution on behalf of the students
If you have any question contact us through this form here
Upload Your Essay
When ready, upload your essay using the form below. Fill in ALL the form details.
APPLICATIONS ARE NOW CLOSED. THANK YOU FOR YOUR INTEREST IN THIS PROGRAM
Rules & Regulations
Mara Gates Safaris Official Scholarship Rules & Regulations
Judging
The successful essay will be judged on the grounds of own originality, content, practicality of the ideas, clarity of expression and creativity.
Submission Of Materials
Submissions should be submitted in either PDF format or a Microsoft Word format and submitted through the form on this page.
Eligibility
* Current Mara Gates Safaris employees or their immediate family members are not eligible to apply.
* Only Kenyan citizens above the age of 18 should apply.
* Applicant must be a current student enrolled at the university or college to which the award will be paid to.
Disclaimer
* Should the winner not get back to Mara Gates Safaris to verify his or her identity 15 days after the winner has been announced and contacted, Mara Gates Safaris will have no other choice but to pick another winner.