Searching for the best all inclusive Kenya holiday packages on offer, whether hotel or safari? Check out our promotions that we are running and contact us for hassle free
All Inclusive Kenya Wildlife Safari Packages
| Days | Price/Person Sharing | Attractions | Accommodation |
| --- | --- | --- | --- |
| 2 Days, 1 Nights | $295 per person | Masai Mara | Budget |
| 3 Days, 2 Nights | $300 per person | Masai Mara | Budget/Midrange |
| 4 Days, 3 Nights | $393 per person | Masai Mara, Lake Nakuru | Budget/Midrange |
| 6 Day, 5 Nights | $595 | Masai Mara, Lake Nakuru, Amboseli | Budget/Midrange |
All Inclusive Hotel/Beach Packages At Kenyan Coast
Below are hotels and resorts in Kenya that offer you all inclusive packages. The prices listed here are for low seasons and do not include taxes and other fees. Plus they do fluctuate depending on the date of booking.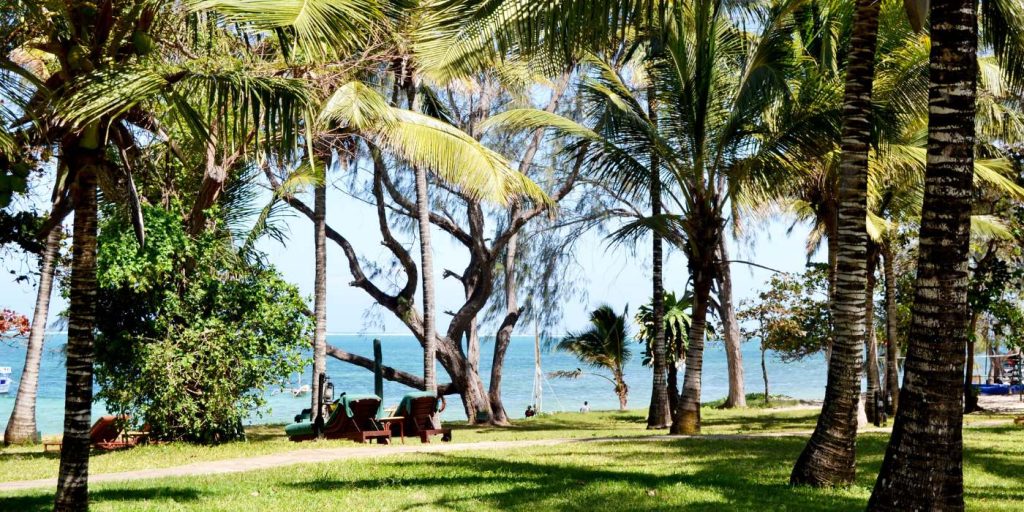 Use the figures as a guideline. Contact us for exact discounted rates
| Hotel Name | Location | Starting Prices |
| --- | --- | --- |
| Diani Reef Beach Resort & Spa | Diani, South Coast | $90 |
| Baobab Beach Resort & Spa | Diani Beach, South Coast | $230 |
| Neptune Paradise Beach | Diani Beach, South Coast | $130 |
| Diani Sea Lodge | Diani, South Coast | $170 |
---
Contact Us
Use the form below to contact us regarding your trip ideas. We shall get back to you within 12 hours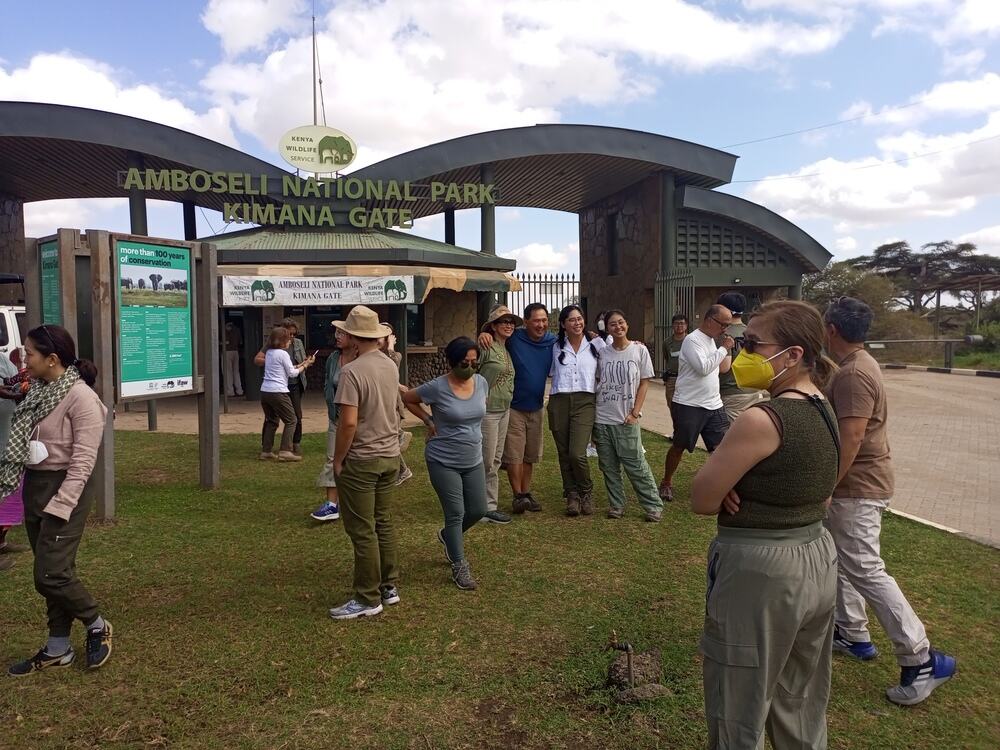 What's Included In An All-Inclusive Tour Package
An all-inclusive safari package in Kenya typically includes the following:
Transfers: Pickup from Nairobi Airport or Mombasa to the various destinations you will be going to and dropping off at the hotel, lodge and camp
Accommodation: Hotels, safari lodges, tented camps, or other types of high-quality lodging.
Meals: Full board, which includes breakfast, lunch, and dinner, as well as snacks and drinks during game drives and activities.
Game Drives: Daily game drives in 4×4 vehicles with experienced guides, allowing you to explore the national parks and spot wildlife.
Park Fees: Entrance fees to the national parks and reserves are usually included in the package price.
Activities: All-inclusive packages often include various activities, such as guided nature walks, bird watching, and cultural visits to local communities
Customized Experiences: Some packages offer personalized itineraries, allowing you to tailor your safari to your preferences and interests.
Expert Guidance: Knowledgeable guides who are familiar with the local wildlife and ecosystems will accompany you on your safari, providing insights and answering any questions you may have.
Optional Extras: Some packages may offer additional experiences, such as hot air balloon safaris, bush dinners, or visits to conservation projects, which can be added to your itinerary for an extra cost.
These all-inclusive packages aim to provide a hassle-free and immersive safari experience, allowing you to focus on enjoying the wildlife, landscapes, and cultural encounters that Kenya has to offer.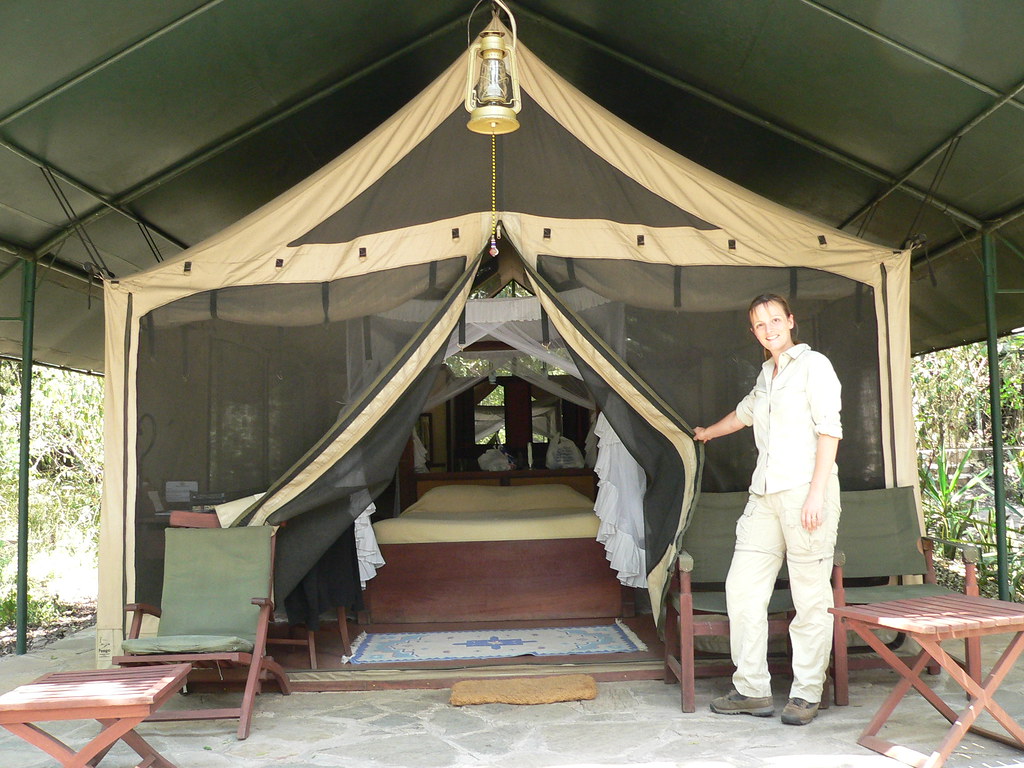 What's Excluded In All-Inclusive Vacation Kenya Packages?
However, in general, an all-inclusive holiday package typically excludes the following:
Spa Services: Spa treatments and services are typically not included in the package and require separate payment.
Premium Services and Upgrades: Some accommodation properties offer premium services such as private dinners, exclusive access to certain areas, or upgraded room categories that may come at an additional cost.
Specialty Dining: While basic meals are included, some resorts have specialty restaurants that require reservations and may come with an additional fee.
Tips and Gratuities: Gratuities are often excluded in the package price, it's a good practice to tip service staff for exceptional service.
Alcohol Premium Brands: While some alcoholic beverages are included, premium or top-shelf brands may not be part of the package and could cost extra.
Flight Fare From Your Country: Airfare to and from Kenya is typically not included in the package price, unless it's explicitly specified as part of a deal.
Travel Insurance: Travel insurance is usually not included, but it's advisable to purchase it separately to protect your trip.
Why Are Airfares Not Included In Our All-Inclusive Kenya Holiday Packages
Airfares from your country are not typically included in all-inclusive holiday packages due to several reasons:
Varied Departure Locations: All-inclusive safari packages cater to travelers from various countries and cities, making it difficult to include airfare for every departure location.
Fluctuating Airline Prices: Airline ticket prices can vary significantly based on factors such as demand, seasonality, and competition. Including airfare in the package price would require setting a fixed price, which may not always be the most cost-effective option for travelers.
Additional Taxes and Fees: Some countries may charge departure taxes or additional fees when leaving the country, which are not always included in the package price. Including airfare would make it challenging to account for these additional costs.
Flexibility for Travelers: Excluding airfare allows travelers to choose their preferred airlines, departure dates, and seating options, providing more flexibility and customization for their journey.
Cost Considerations: Airfare can be a significant portion of the overall travel cost, and including it in the package price may make the all-inclusive safari packages appear more expensive at first glance.
To ensure a seamless and personalized travel experience, it is recommended to book your airfare separately or consult with a travel agent who can assist you in finding the best flight options for your all-inclusive safari package.
---
Contact Us
Use the form below to contact us regarding your trip ideas. We shall get back to you within 12 hours
Beach & Wildlife Attractions To Consider In Your All Inclusive Trip in Kenya
Here is a list of attractions to visit with all-inclusive safari packages in Kenya:
Masai Mara National Reserve: Known for its incredible wildlife, including the annual Wildebeest Migration, the Masai Mara offers excellent game viewing opportunities.
Amboseli National Park: Famous for its large herds of elephants and stunning views of Mount Kilimanjaro, Amboseli is a must-visit destination for nature and photography enthusiasts.
Lake Nakuru National Park: Home to a vast population of flamingos, as well as other bird species and wildlife, Lake Nakuru is a paradise for birdwatchers and nature lovers.
Lake Naivasha: A freshwater lake surrounded by lush vegetation, Lake Naivasha is a haven for birdlife and offers boat rides, nature walks, and visits to Crescent Island, where you can get up close to wildlife.
Samburu National Reserve: Located in the arid northern part of Kenya, Samburu is known for its unique wildlife, such as the Grevy's zebra, reticulated giraffe, and Somali ostrich.
Nairobi National Park: A unique wildlife park located just outside the capital city, Nairobi National Park allows you to see a variety of animals, including lions, giraffes, and rhinos, against the backdrop of the city skyline.
Tsavo National Park: Divided into Tsavo East and Tsavo West, this massive park is one of the largest in Kenya and offers diverse landscapes, wildlife, and bird species.
Ol Pejeta Conservancy: A private wildlife conservancy, Ol Pejeta is home to the largest population of black rhinos in East Africa, as well as other endangered species, including the northern white rhino.
Maasai Village Visits: Experience the rich Maasai culture by visiting a traditional Maasai village, where you can learn about their customs, traditions, and way of life.
These attractions provide a diverse and unforgettable experience, allowing you to explore Kenya's natural beauty, wildlife, and cultural heritage.
Vaccinations Needed Before Entering Kenya
As of September 2023, the Government of Kenya no longer requires proof of either COVID-19 vaccination or a negative COVID-19 PCR test for entry into the country. The only vaccination that is required of you to enter Kenya is Yellow fever.