Searching for cheap or bestMasai Mara safari packages with good costs that won't put holes in your pocket? Well there are quite a number of factors that influence how much you will pay for your package to this game reserve in Kenya.
Best Masai Mara safari packages price:
A 3 days/2 nights Masai Mara safari will cost you about $350. This is for a group trip that you share transport with other passengers
A 4 days/3 nights Masai Mara safari that combines with Lake Nakuru will cost you about $450. Again, this is for a trip that you share transport with other passengers.
5 Days Kenya safari package that can includes Masai Mara, Lake Nakuru and Lake Naivasha
A luxury package will cost you about $1500, depending on the level or accommodation and transport you are looking for.
How Much Does It Cost To Visit Masai Mara?
For Masai Mara safari cost, there are a number of factors that will determine how much you will pay for your trip in Africa.
We will discuss them in this blog post in greater detail. (These excludes your flight price tickets if you are flying in to Kenya). The 5 things that will determine your Masai Mara packages cost are:-
WE will discuss them in greater details below. Click on any of the above points to jump down the page for more explanation or you can continue reading.
---
Interested in a Kenya Safari Package?
Get Quote
Click "Get Safari Quote" below to contact us and we will provide you a competitively priced Kenya safari package based on your budget and preferences
---
Masai Mara Safari Packages Cost/Prices – 5 Factors Affecting Your Trip
1. Number of Persons Traveling
Obviously, the more adult persons traveling in one group the cheaper it is for everyone. So if you have a number of families traveling together, you get to share the costs and this makes it cheaper for everyone compared to two persons traveling.
If you are looking for Masai Mara cheap packages, travel with more people or join another group of travers and share in the trip costs.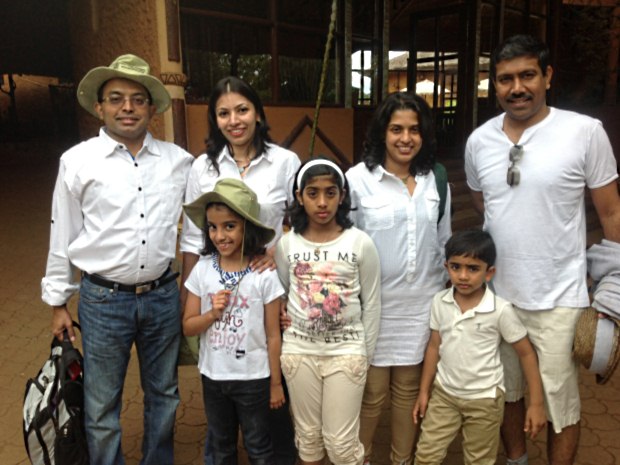 Also, depending on the ages of the children who are on the trip, it will affect the cost. Children under the age of 12 will pay a reduced cost compared to what adults will pay.
2. The Season You Are Traveling In
The high season is normally during the wildebeest migration as more people visit the reserve making it more expensive to secure rooms. If you want a Masai Mara budget safari, avoid the high season.
I did another article where I explained the best time to go on safari in Kenya.
The high season months are July to November, January and February
The low season months are March to May
The best weather months are June to October (Little to no rainfall)
The "worst" weather months are March, April and May (Peak of wet season)
3. Transportation
Some tourists prefer the best Masai Mara tour packages that come with the option of flying to Masai Mara while others prefer to travel by road. Obviously flying to Masai Mara will be more expensive compared to traveling by road.
3.1 Road Transport
Road transport is the most popular mode of transport for visitors to Maasai Mara. In Kenya, there are normally 2 types of vehicles that are used for safaris ie Toyota Landcruisers or safari vans that carry 8 people (more common) that determine your Masai Mara game drive cost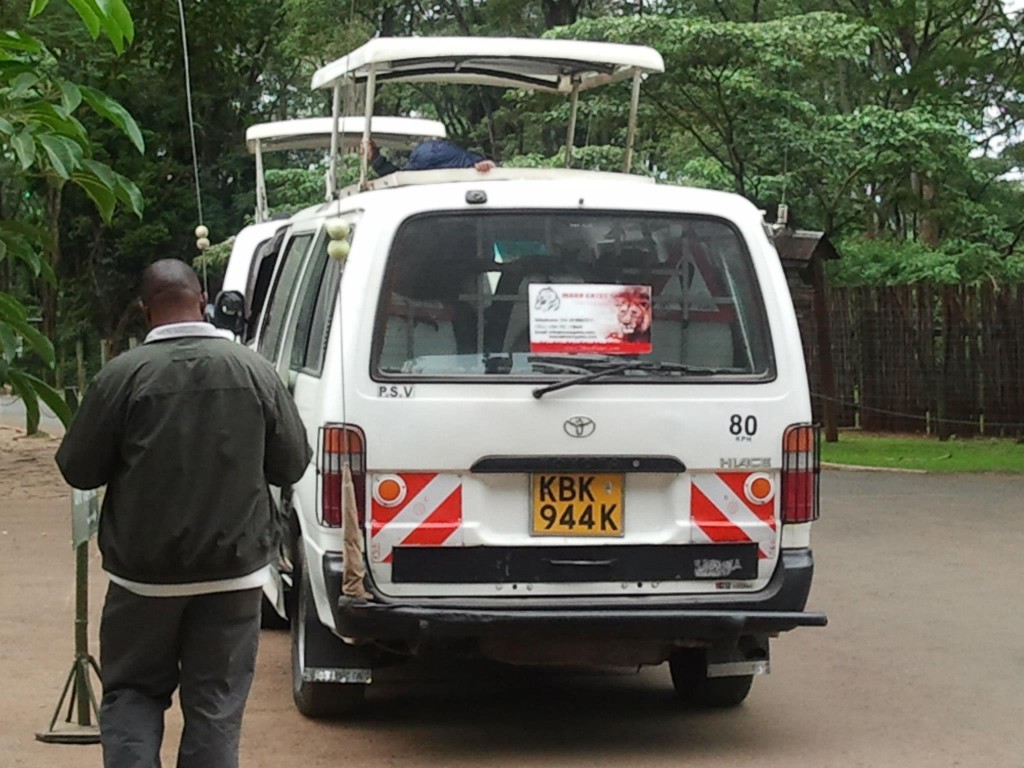 Landcruisers are more expensive than the tour vans but are very more comfortable. You hardly feel the rough road as you travel. Landcruisers will increase your Masai Mara safari cost but the ride will be more pleasant.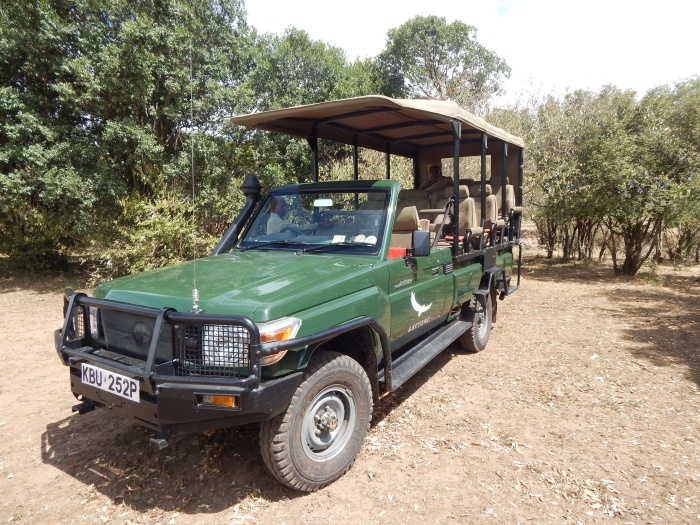 Traveling by road from Nairobi to Masai Mara takes about 5 to 6 hours. The time depends on the traffic along the highway from Nairobi to Mai-Mahiu and the weather conditions after Narok Town.
The main stopover from Nairobi is Narok Town where you can stop and buy some snacks, fuel and relax a bit before proceeding with your journey.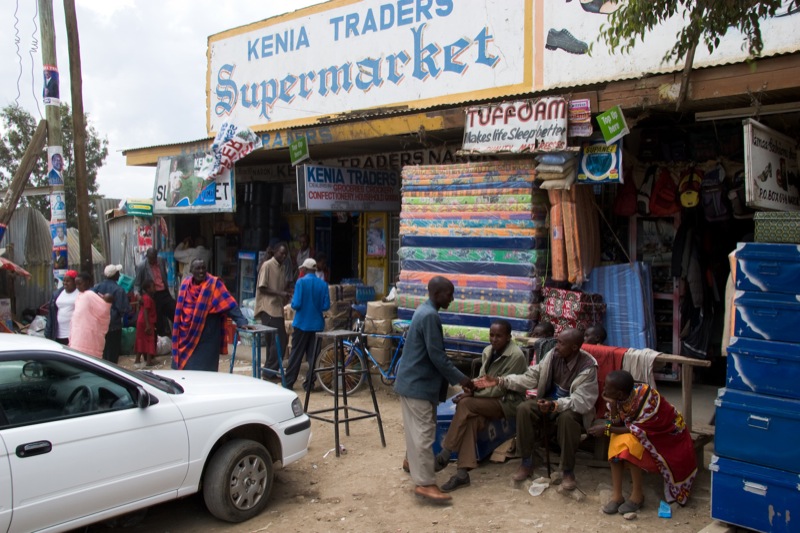 The road from Nairobi to Narok is enjoyable and smooth all the way. The same cannot be said of the Narok-Maasai Mara road.
The time it takes to get you to the park depends on the gate you will be entering through at the Mara. The distance from Narok town to Sekenani Gate takes about 2 to 3 ½ hours.
Other gates of entry are include Ololamutiek, Oloololo, Musiara, Sand River and Talek. Oloololo is the farthest gate from Nairobi; therefore, it has less traffic entering the park.
You should know where your camp is located so you can use the nearest gate to access this reserve.
---
Interested in a Kenya Safari Package?
Get Quote
Click "Get Safari Quote" below to contact us and we will provide you a competitively priced Kenya safari package based on your budget and preferences
---
3.2 Flying
To access Masai Mara by air one will have to take a flight from Wilson airport located along Langata road. There are a number of scheduled flights from Nairobi Wilson to Ol Kiombo. The companies that run these scheduled flights include SafariLink and AirKenya.
These sites offer online bookings so it would be a good idea to compare their rates and see which offers better discounts. You can also talk to your tour operator (like us here 🙂 ) to see if you can get a cheaper rate.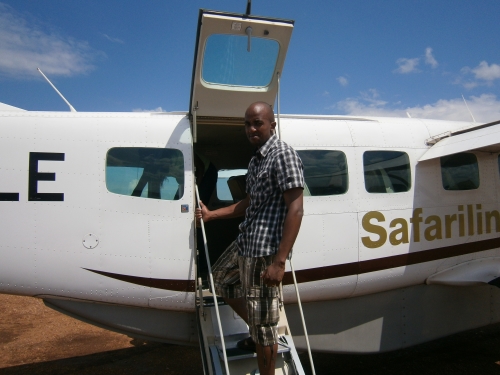 There are a number of airstrips in the Mara where the planes land. These are Ol-Kiombo airstrip, Keekorok, Mara Serena, Kichwa Tembo, Musiara and Siana airstrip.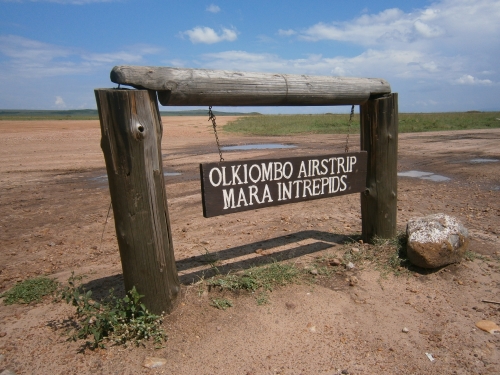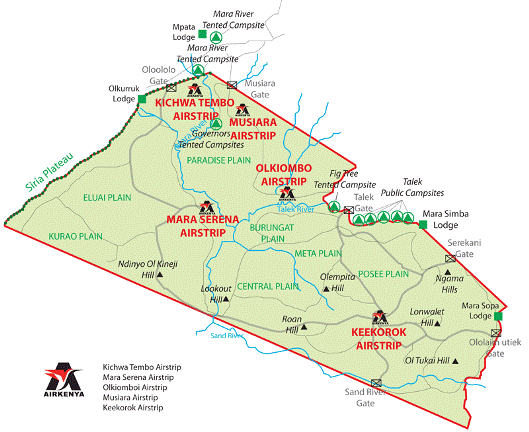 The closest properties near Ol-Kiombo airstrip include Mara Bush Camp (0.54 KM), Mara Intrepids Camp (0.74 KM), Mara Explorer Camp (1.34 KM), Nalepo Mara Camp (1.69 KM), Rekero Camp (3.28 KM)
The closest properties near Siana airstrip include: Mara Bushtops (4.07 KM), Leleshwa Camp (6.95 KM), Sekenani Camp (7.27 KM), Oltome Mara Magic 7.36 KM
Flying from Nairobi to Masai Mara takes about 45 minutes.
4. Type of Accommodation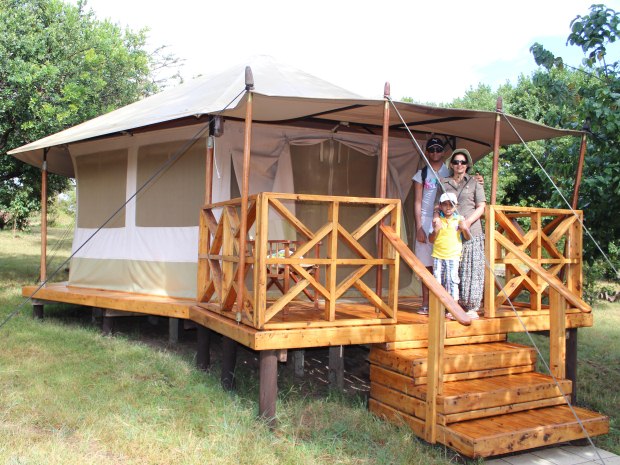 Depending on your preference, you have the option of sleeping either in lodges or tented camps. There are different classes of accommodation from the very basic to midrange to the most luxurious depending on what you want.
Some of the cheap tented camps in Maasai Mara include:- Mara Manyatta camp, Lenchada tourist camp, Acacia camp, Oldarpoi camp, Rhino tented camp among others.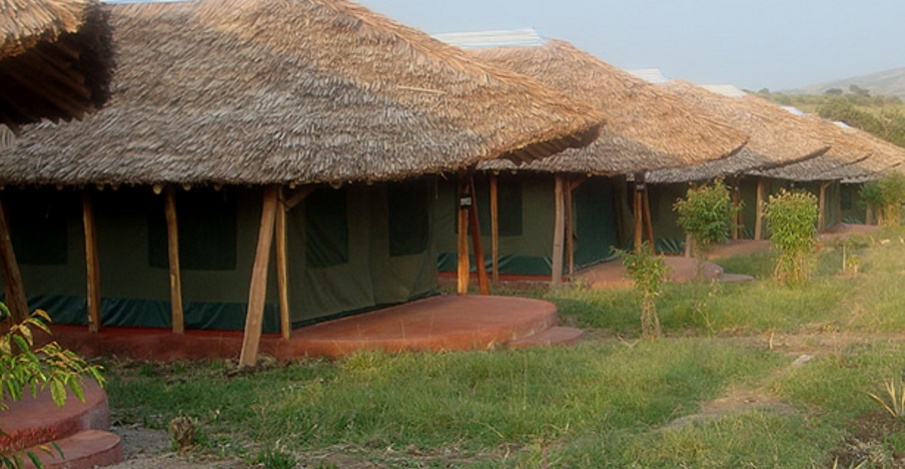 Midrange lodges and camps in Maasai Mara include: – Keekorok lodge, Mara Sarova camp, Mara Simba lodge, Mara Sopa lodge etc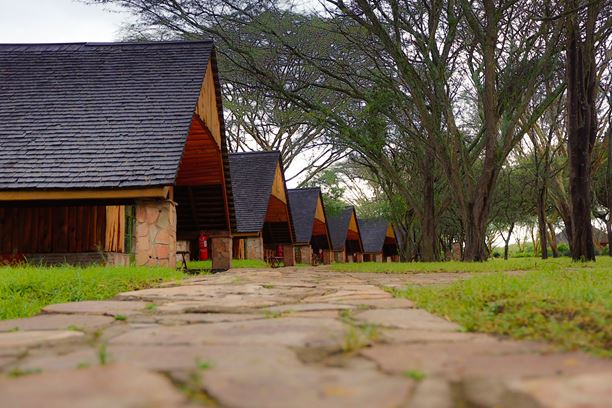 High end camps in Maasai Mara include: Governors Camp, Mara Bush Tops, Kicheche camps among others.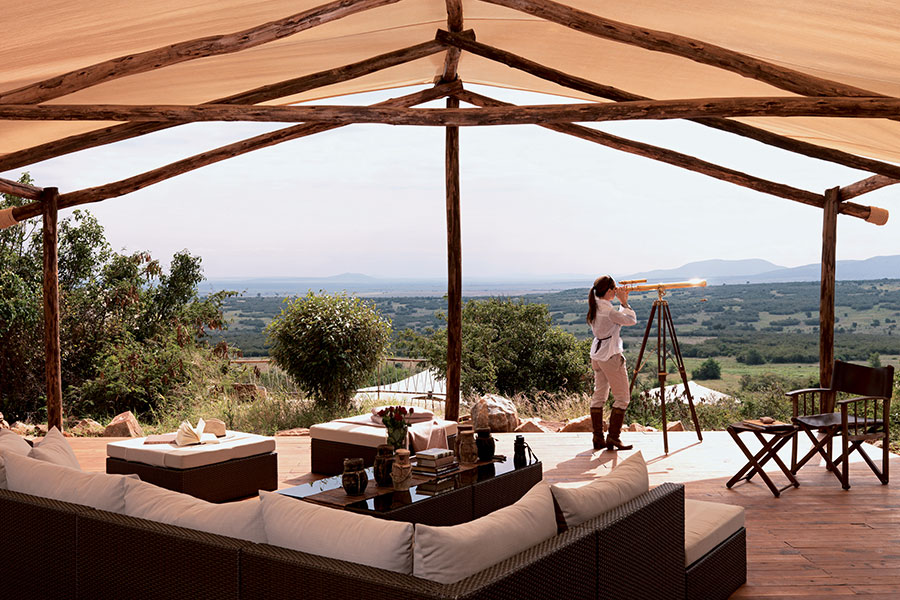 Tip: Booking your accommodation through your tour operator can get you cheaper rates. If you book on your own by contacting the camp or lodge directly you will be given something called a "rack rate"  which is quite high to what a tour operator is given. Save on your Masai Mara trip cost by booking with a tour operator like us.
---
Interested in a Kenya Safari Package?
Get Quote
Click "Get Safari Quote" below to contact us and we will provide you a competitively priced Kenya safari package based on your budget and preferences
---
5. No of days on the Safari
The prices for Masai Mara travel packages also depends on the number of days you plan to be on safari in Kenya. The more days you stay, the more you pay.
Personally I don't see myself staying more than 2 nights in Masai Mara. The reason is that once you see the game once or twice it gets quite repetitive (but that's me)
To make your trip more interesting you can do 2 nights in Masai Mara and 1 night in lake Nakuru National park.
Extras..
Balloon Ride over Masai Mara
For those that have some extra money to spend I would recommend a hot air balloon ride over Masai Mara ( see prices) game reserve. This will cost you about $400 per person but its very memorable. There is normally a designated point at which you will congregate for the balloon ride.
A ride in a ballon in Kenya will influence the overall Masai Mara safari packages prices that you are looking for.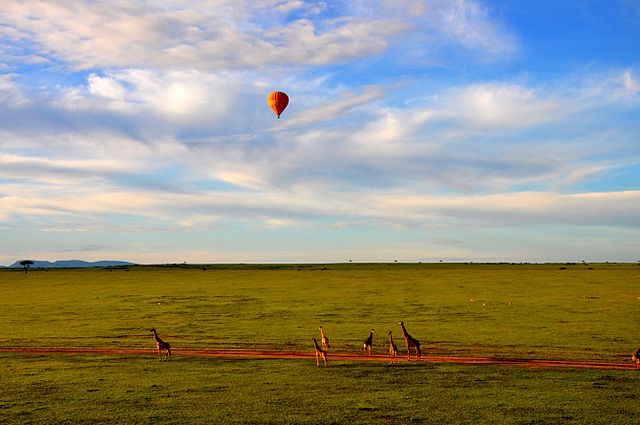 The trip is normally done at around 6am in the morning when the sun is just about to rise. You will be picked from your camp or lodge and driven to the spot where the balloon lifts off.
After the balloon ride you get to enjoy a bush breakfast that is prepared for you in the reserve. For honeymooners this would be a perfect ride for them to enjoy should finances allow.
If you are interested in a balloon ride, it is important you ask your tour operator to book the balloon ride early because of limited space.
Conclusion
Masai Mara is the most popular game reserve in Kenya and indeed one of the well known reserves in Africa and around the world. It has been featured countless times in major documentaries like those of the BBC and Nat Geo Wild.
All the big game can be found here including the lions, bufalloes, wildebeests, cheetahs, leopards and other wild animals.
The Maasai Mara game reserve plays host to the world famous wildebeest migration where over a million wildebeests plus zebras move from the Serengeti to Masai Mara in search of pasture.
The most spectacular aspect of this migration is when the animals cross the crocodile infested Mara river to the other side of the plains. This scene is well recorded in documentaries and tourists normally wait for hours to witness this crossing and take lots of photos and videos
---
Interested in a Kenya Safari Package?
Get Quote
Click "Get Safari Quote" below to contact us and we will provide you a competitively priced Kenya safari package based on your budget and preferences
---