Traveling and packing for a Kenya safari trip can be exciting, adventurous, and daunting. It may be your first time traveling.
You can travel in this beautiful country via your local or international airline and use the services of a tour company like Mara Gates to visit the game reserve and national parks or use the best taxi app in Kenya to find local transportation to help you move around to see the local attractions that are found in the city.
If you are heading for a safari to Kenya, make sure you have a list of things that we have listed down below for your reference.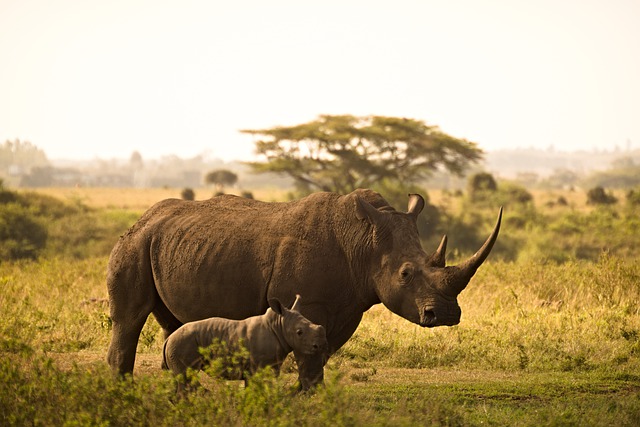 What are the clothes you should pack for Safari
The ideal clothes for Safari are loose-fitted neutral color clothes as they are best suited for the wilderness. You can wear khaki colors, forest greens, and something breathy and comfortable.
As you will be out in the wild for a long time and it gets pretty hot in safaris, make sure you don't wear something uncomfortable as it will make you sweat.
You might even fall sick if it is not breathy. Do not wear something that shows skin more, as it's pretty important to protect your skin. Your first thought must be shorts and Tees, but it is better to wear long sleeves and pants. Make sure you don't pack camouflaged Military patterns as it is illegal in Kenya. Local forces specifically wear them.
Essential for your travel bag!
These are the essential items that you should carry in your luggage:
Toiletries such as toothbrushes, toothpaste, towel, and tissues
Short sleeve casual tee
Long sleeve shirt
Windcheater jackets for cold mornings
Multipocket Safari
Two pairs of Khaki trousers
Safari shorts for the evening
Sport socks
T-shirts
Nightwear
Swimwear
And if you are staying in 5-star resorts, you should carry casual dinner wear.
---
Interested in a Kenya Safari Package?
Get Quote
Click "Get Safari Quote" below to contact us and we will provide you a competitively priced Kenya safari package based on your budget and preferences
---
What kind of shoes should you be traveling with for your Kenya safari?
Safaris involve much trekking, and you need to have a great time without worrying about your feet. Choose the classic safari boots, which are a great choice. Hiking boots can be unnecessarily heavy on your walking. Purchase flip-flops and sandals for pool and in-room usage, which can be purchased in local markets.
SUNSCREEN IS A MUST! You cannot avoid applying sunscreen for any part of the day, and it would be best to carry sunscreen in your travel bag to keep UV rays at bay. Eyes can be strained a lot due to the sun, so get a pair of sunglasses.
Do not forget your Insect Repellant.
Some lodges and resorts will provide you with insect repellent as it's pretty standard in Kenya. But it's best to carry insect repellent.
Always carry a Medication kit.
You will be on a safari trip, so it's best to pack the important stuff. Keeping personal medication and brands that specifically suit you in medication is necessary. You should keep meds like antacid,anti-malaria, pain relief, cold medicines, & allergy medication which are essential requirements to carry with you. Anti malaria tablets are very cheap when bought in Kenya and you dont need a prescription to get them.
Other essential things such as Cameras and binoculars
How can you travel to Kenya for a safari trip and not capture the moments? You should carry a set of binoculars and cameras.
What are the best beachwear for Kenya holiday trip?
Kenya has some great beach locations which have fantastic weather throughout the year, which you can enjoy with your friends and family. You can take long walks, swim, enjoy beach sports and dive into the underwater world.
If you are going for a romantic dinner at a beachside resort, you should carry smart casual outfits for date nights.
Going topless on the beaches of Kenya is offensive to the culture of the resident people. So you should always make sure that you are paying adequate attention and respect to people living in Kenya to have the trip of your dreams.
Is there any specific moral code in Kenya
You should keep a check for the local customs and understand that you have to be respectful of the dress codes in Kenya. You should not wear anything that offends the people in the local areas. You should wear knee-length shorts or long pants. Men usually wear polo shirts, long trousers, and knee-length shorts.
Are there any laundry options available in Kenya?
The resorts and camps you will find using best vacation rental apps usually have tied-in laundry services which the customers can request.
These services are free of charge in Tier 1 and tier 2. Still, in the Tier 3 category of hotel, you might have to pay a certain amount of money for the laundry. People in Kenya do not prefer washing undergarments, so you might need to hand wash them on your own.
What are some of the packing tips for the Kenya safari trip?
1. You should pack light in soft bags.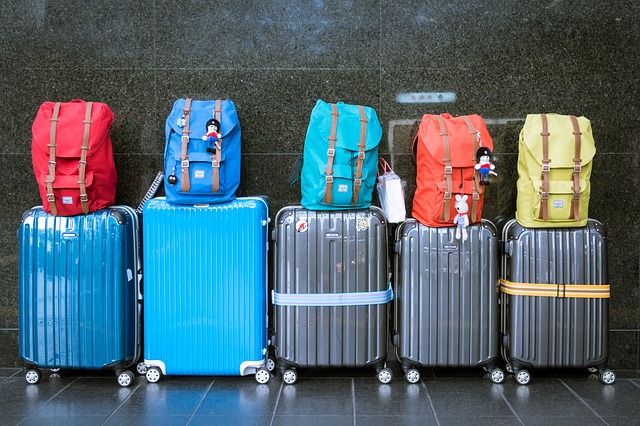 It is important to remember that the maximum airline baggage allowance is 15 kg for personal baggage, including carry-on luggage. You should also check the items you carry if they are flexible enough to fit in a tight space. Make sure you pack light as it's pretty common not to get laundry services.
2. Avoid camouflage
You should not wear camouflage patterns like local police and rangers in the African area. Do not keep it on your packing list, and if you have, then throw it away because you are prohibited from wearing the same in Kenya.
3. Dress in layers
You should always be dressed in layers. Carry a jacket, sweater, and flannel nightwear for maximum comfort. You should be prepared for chilly or scorching weather in Safari. People on a Kenyan safari trips often wear convertible pants shorts.
4. Organize with packing cubes
Make sure you organize by packing cubes that are easy to access and leave room for many things in your travel luggage. It would be best to carry lightweight bags that can easily move around.
So, these are essential items you need to look out for when planning a safari in Kenya. Now, all you have to do is pack your bags and be ready to have an adventurous and exciting time of your life.
---
Interested in a Kenya Safari Package?
Get Quote
Click "Get Safari Quote" below to contact us and we will provide you a competitively priced Kenya safari package based on your budget and preferences
---