Mara Serena Safari Lodge is a luxurious accommodation option nestled in the heart of the Maasai Mara National Reserve in Kenya. Surrounded by breathtaking landscapes and offering an unparalleled wildlife viewing experience, this lodge is a perfect retreat for nature enthusiasts and adventure seekers alike.
With its world-class amenities, warm hospitality, and stunning views, Mara Serena Safari Lodge is an ideal choice for an unforgettable safari experience.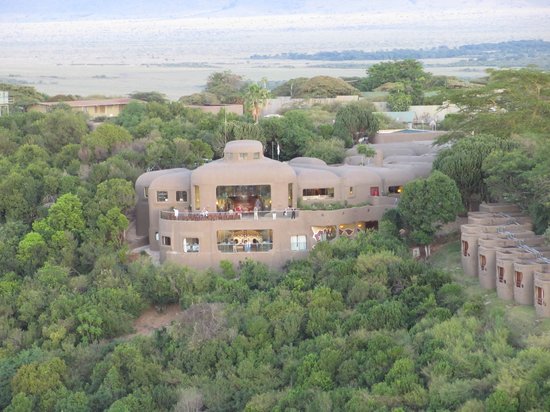 Mara Serena Safari Lodge offers a unique blend of modern comfort and traditional African charm. The lodge features spacious rooms and suites that are elegantly furnished and equipped with all the necessary amenities to ensure a comfortable stay.
Each room offers panoramic views of the surrounding plains, allowing guests to witness the incredible wildlife right from their private balconies.
The lodge also boasts a range of facilities, including a swimming pool, spa, and fitness center, providing guests with ample opportunities to relax and rejuvenate after a day of exploring the wilderness.
Additionally, the lodge offers various dining options, serving both local and international cuisine, allowing guests to indulge in a culinary journey during their stay.
Mara Serena Safari Lodge Location
Mara Serena Safari Lodge is located within the Mara Triangle of the Masai Mara National Reserve in Kenya. The lodge is situated on top of a hill, providing stunning views of the reserve. It is an isolated location, surrounded by bush-cloaked hills and acacia-specked grasslands.
The lodge is accessible by road, with the nearest airstrip being Mara Serena Airstrip
Contact Information for Mara Serena Safari Lodge
To get in touch with Mara Serena Safari Lodge, you can reach out to them through the following contact details:
Email: reservations@serenahotels.com
Phone: +254 20 2842000 / +254 732 123333
The lodge's friendly and professional staff are readily available to assist with any inquiries or booking requests.
You can also use the form below to contact us and we can assist you with your holiday planning staying at this lodge.
Prices and Packages at Mara Serena Safari Lodge
Mara Serena Safari Lodge offers various packages and rates to suit different preferences and budgets. The prices are subject to change depending on the season and availability.
The lodge offers inclusive packages that cover accommodation, meals, game drives, and other activities. These packages cater to different durations of stay, ranging from a minimum of three nights to longer stays.
Special offers and discounts may also be available during certain times of the year, so it is advisable to inquire about any ongoing promotions when making a reservation.
Booking & Reservation Details for Mara Serena Safari Lodge
To book a stay at Mara Serena Safari Lodge, you can use the form below to contact us and we will get back to you with a discounted quote for your trip to Masai Mara staying at the Mara Serena Safari lodge
When making a reservation, it is advisable to provide the desired dates of stay, number of guests, and any specific requirements or preferences. The reservations team will then guide you through the booking process, provide payment details, and confirm your reservation.
Mara Serena Safari Lodge offers an unforgettable safari experience with its luxurious accommodations, stunning surroundings, and exceptional service. With its range of packages and competitive prices, this lodge caters to a wide range of travelers.
Whether you are seeking a romantic getaway, a family adventure, or a solo escape, Mara Serena Safari Lodge ensures a memorable stay in the heart of the Maasai Mara National Reserve.
Mara Serena Safari Lodge Reviews
Mara Serena Safari Lodge has generally received positive reviews from guests. Here are some excerpts from reviews on different platforms:
Booking.com: The facilities available in such an isolated place were amazing! The staff were friendly, happy and very attentive. The rooms and beds were most comfortable.
Expedia.com: Outstanding lodge with the friendliest & most helpful staff. Room was comfortable and view from balcony is beautiful. Our 3rd year staying here & will always
Fodors Travel Guide: Perched high on a hill deep inside the Mara Triangle part of the reserve, attractive domed huts echo the style and shape of the traditional Maasai manyattasOverall, guests have praised the lodge's facilities, staff, and comfortable rooms. The lodge's location and views have also been highlighted as a positive aspect.