Kenya, a beautiful country in East Africa, is the perfect holiday destination for anyone who is looking experience different natural habitats all within one country! The climate is great, the people are friendly, and the accommodation is top-notch!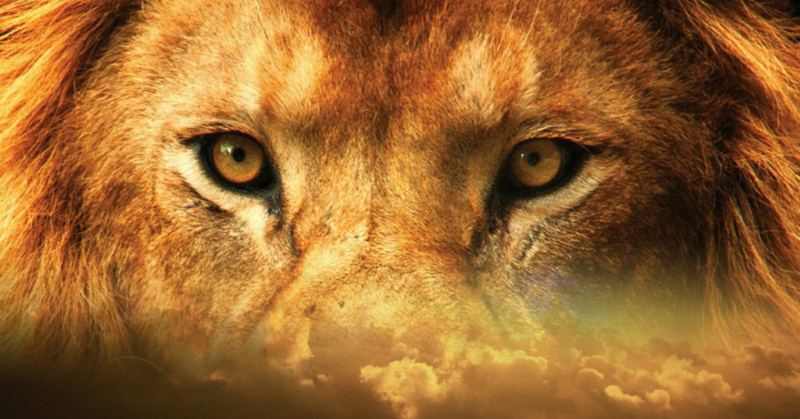 There is a wide range of places to visit for your Kenya holiday, ranging from sandy beaches along the Indian Ocean coastline, lakelands within the Great Rift Valley, national parks located in the vast savannah grasslands, and serene hideaways nestled deep in the highlands.
There are 3 different types of Kenya holiday packages that you can choose from ie wildlife holiday packages, beach holiday packages or Nairobi city tour packages.
We will look at specific attractions found in these 3 categories, discuss the hotels or lodges that can accommodate you as you visit these attractions and any entry fees associated with each attraction.
1.KENYA WILDLIFE HOLIDAY
Kenya's national parks and game reserves are some of the best in Africa! Check out my top picks of national parks and reserves below, their distances from Nairobi, the park fees associated with each park and properties you can lodge in.
1.1.1 Masai Mara Game Reserve
The Masai Mara, located in Narok County, is a great Kenya holiday destination for people who love going on game drives out in the vast savannah!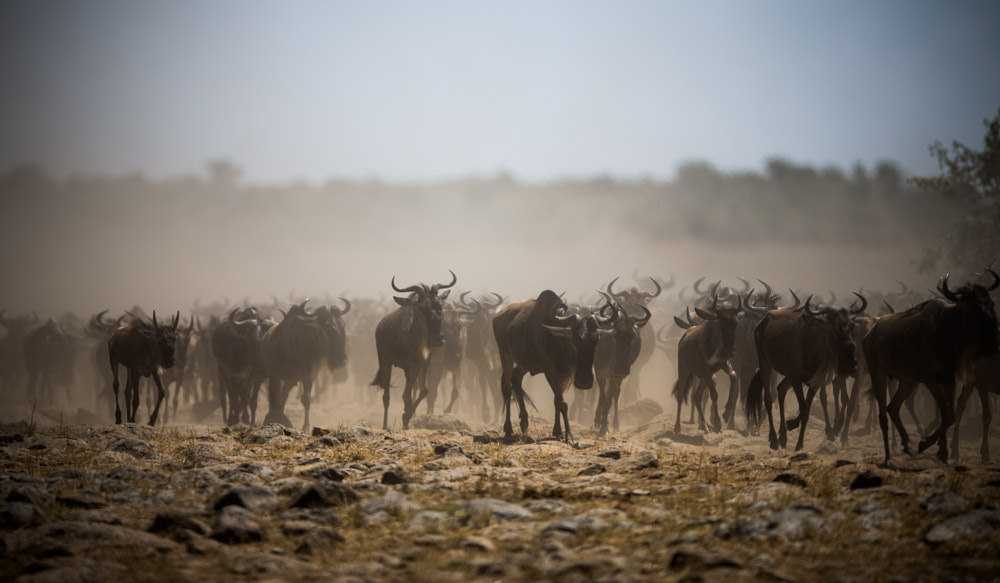 Attractions in Masai Mara
Top on my list of attractions in the Masai Mara is The Great Wildebeest Migration! Masai Mara is home to the Big 5 ie lions, buffaloes, leopards,cheetahs and the rhino.
Activities you can engage here include day and night game drives, guided walking, Masai village visits, hot air balloon rides, and sunset dinners out in the wild.
Distance from Nairobi
The distance from Masai Mara to Nairobi is 280 kilometers and it takes about 5 to 6 hrs to drive.
Park Fees
Within the game reserve, non-resident adults pay US$ 70 and children US$ 40 for a 24-hour stay. Resident adults pay Ksh 1200 per adult, Ksh 500 per child, and Ksh 500 per student. Citizens pay Ksh 1000 (adult), Ksh 300 (child) and Ksh 300 (student).
Masai Mara Lodges
Below are some properties to accommodate yourself in as you visit this reserve.
Olarro Lodge – This is a luxury lodge retreat located within the vast Olarro conservancy. Ideal for a relaxing holiday in the wild!
Sentinel Mara Camp – This luxury camp is located in a natural, private setting along the Mara River, perfect for watching the animals quench their thirst.
Spirit of Masai Mara – The lodge, located within Siana conservancy and overlooking the Mara, offers a combination of superior comfort and fantastic game viewing opportunities.
---
In a hurry?
Use the form below to contact us. Give us your travel plans and we will get back to you ASAP advising you on the best Kenya holiday package to take for your trip
---
1.1.2 Lake Nakuru National Park
A visit to Lake Nakuru National Park is the highlight of any trip to the Great Rift Valley!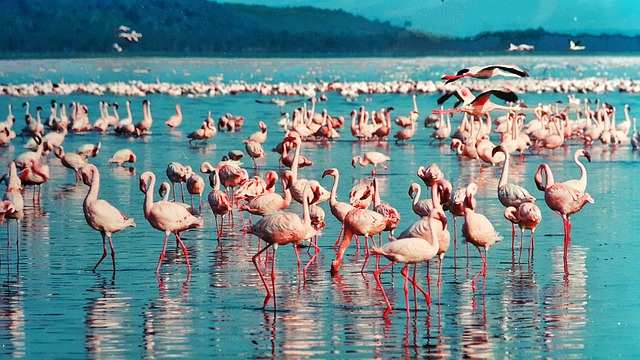 Attractions in Lake Nakuru National Park
Inside the national park, I got to see greater and lesser flamingoes at close view on the lake, as well as some of the 56 different species of mammals. My trip also took me to the Baboon Cliff, Lion Hill and Out of Africa viewpoints, Enasoit and Honeymoon hills, and into the largest euphorbia forest in Africa!
Distance from Nairobi to Lake Nakuru
Lake Nakuru National Park is 157.2 kilometers away from Nairobi.
Lake Nakuru Park Fees
To get into the park, citizens pay Ksh 215 per child and Ksh 860 per adult. Residents pay Ksh 1030 per adult and KSh 515 per child, while non-residents pay US$ 60 per adult and US$ 35 per child.
Lake Nakuru Lodges
Below are lodges to consider accommodating yourself in as you tour Lake Nakuru.
Lake Nakuru Lodge – This is an eco-lodge located within the park, offering unobstructed views of the lake and the wildlife.
Sarova Lion Hill Game Lodge – This lodge, situated on Lion Hill, offers a relaxing breather away from the dust and heat of the park drive.
Flamingo Hill Tented Camp – Flamingo Hill Camp is a luxury tented camp surrounded by beautiful gardens and natural foliage.
1.1.3 Samburu National Reserve
Samburu National Reserve is located within Samburu County, along the Ewaso Nyiro River.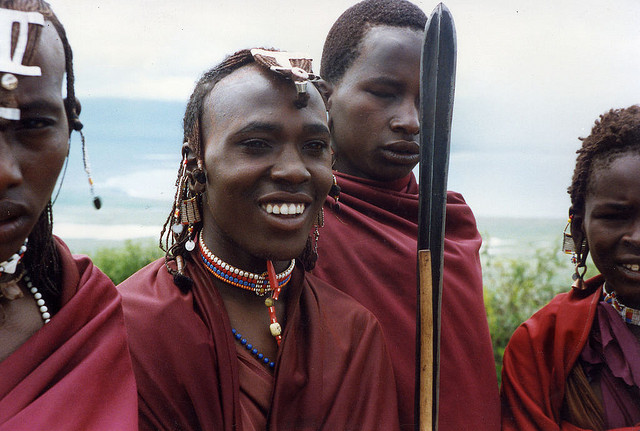 Attractions in Samburu National Reserve
You will thoroughly enjoy the game viewing and bird watching in this park. The highlight of your trip here is taking a cultural tour. On this tour, visit Samburu settlement and got to experience their culture first-hand!
Distance from Nairobi to Samburu National Reserve
Samburu National Reserve is 345 kilometers from Nairobi.
Samburu National Reserve Park Fees
Non-residents pay US$ 70 for adults and US$ 40 for children. Residents, however, pay Ksh 1000 for adults, while citizens pay Ksh 500 each.
Samburu Lodges & Camps
Ashnil Samburu Camp – Nothing beats a relaxing night at this luxury tented camp located right on the banks of the Ewaso Nyiro River.
Saruni Samburu – Luxury villas in the middle of the game reserve – just what I needed to add to my ultimate Kenya holiday experience!
Elephant Bedroom Camp – This intimate tented camp on the banks of the Ewaso Nyiro River combines style, luxury, and adventure all into one!
1.1.4 Amboseli National Park
Amboseli National Park is home to the African Elephant.
Amboseli National Park Attractions
Apart from observing herds of elephants strolling by, I would suggest you plan and visit Observation Hill from where you  can see the whole park, after which you can experience Masai culture by visiting the nearby villages.
Distance from Nairobi to Amboseli National Park
Amboseli National Park is 232.6 kilometers from Nairobi.
Amboseli National Park Fees
To get into this national park, adults pay either Ksh 860 (citizen rate), Ksh 1030 (resident rate) and US$ 60 (non-resident rate). Children accompanying their parents pay Ksh 215 (citizens), Ksh 515 (residents) and US$ 35 (non-residents).
Amboseli Lodges
Ol Tukai Lodge – This eco-rated lodge offers visitors the chance to see numerous elephants with Mount Kilimanjaro in the background.
Amboseli Serena – Hidden within a grove of acacia trees, this lodge offers uninterrupted views of Mount Kilimanjaro.
Kibo Safari Camp – What better way to experience the sights and sounds of Amboseli than at a luxury tented camp!
The above content was a brief overview of the attractions, park fees and accommodation found in different parks and reserves for those planning a wildlife holiday tour to Kenya. Now for specific holiday packages that we have on offer, here are some of them below.
---
In a hurry?
Use the form below to contact us. Give us your travel plans and we will get back to you ASAP advising you on the best Kenya holiday package to take for your trip
---
1.2 Kenya Wildlife Holiday Packages
1.2.1 Two Days Masai Mara Safari
This package is a 2 day/1 night deal, ideal for a short getaway.
Day 1 – 0830hrs departure from Nairobi to Masai Mara. Arrival is at lunchtime, followed by a game drive till dusk. There is an overnight stay at a lodge/camp of my choice.
Day 2 – Early morning game drive at 0630hrs, followed by late breakfast and the return trip to Nairobi.
1.2.2 Three Days Masai Mara Safari
This Kenya holiday trip lasts 3 days and 2 nights.
Day 1 – Departure from Nairobi is at 0830hrs on Day 1. On arrival at the Mara, having passed through The Great Rift Valley, lunch is served, followed by an afternoon game drive.
Day 2 – Early breakfast, then departure at 0700hrs for a day-long game drive. After a picnic lunch, there is the option of seeing more animals or visiting a Masai village.
Day 3 – Breakfast at the lodge, then departure at 0800hrs for Nairobi, arriving at around 1300hrs.
1.2.3 Four Days Lake Nakuru and Masai Mara Safari Package
I would suggest this package when you have a little more time and energy to travel
Day 1 – Leave Nairobi at 0900hrs, arriving at Lake Nakuru in time for lunch, followed by a game drive, then an overnight stay at a lodge near or inside the park.
Day 2 – 0830hrs departure for Masai Mara via The Great Rift Valley, with views of Mount Longonot, Suswa, and Margaret, lunch at the Mara followed by a game drive till dusk. Dinner and overnight stay are at the lodge.
Day 3 – Early breakfast, and 0700hrs departure for an all-day game drive. As usual, there is the option of visiting a Masai village or having an extended game drive.
Day 4 – Depart from the Mara at 0800hrs after an early breakfast, to arrive at around 1300hrs in Nairobi.
1.2.4 Five Days/Four Nights Kenya Safari
This is the perfect Kenya holiday package for someone who wants to see the country's different regions and habitats.
Day 1 – After pickup at 0800hrs from the hotel or the airport comes a scenic drive into the Aberdares National Park, stopping for lunch at the Aberdare Country Club, then transferring to the Ark Lodge for dinner and an overnight stay.
Day 2 – Breakfast, then departure at 0800hrs for Lake Nakuru. After lunch at Flamingo Hill Lodge comes an afternoon game drive, followed by dinner at the lodge.
Day 3 – Breakfast, followed by a 0700hrs pickup then departure for Masai Mara, passing through the Great Rift Valley. Arrival in the Mara is just in time for lunch, after which comes an afternoon game drive till dusk, then back to the lodge for an overnight stay.
Day 4 – First comes an early morning game drive at 0630hrs, then breakfast. The rest of the morning is spent relaxing, with the option of a hot air balloon ride. In the afternoon comes my favorite part of the holiday – the game drive!
Day 5 – 0800hrs departure for Nairobi comes after breakfast and checkout. Arrival in Nairobi is at 1300hrs, with drop-offs at the airport or the hotel.
Now lets move on to part two and look at beach holiday packages to Kenya that you can sample out
2. KENYA BEACH HOLIDAYS
The Kenyan coast should be on your must-visit list of Kenya holiday trips. Let's look at some of the locations and attractions that are found in the Kenyan coast.
2.1.1 Malindi Holiday
Malindi is a beautiful, tourist-friendly town located 120 kilometers north-east of Mombasa, in Kilifi County.
Malindi Attractions
Malindi Museum – This museum gives a glimpse into the world of the Mijikenda tribes, with a fantastic display of underwater archaeology from the Kenyan coast.
Malindi Marine National Park – This is the oldest marine park in Kenya, filled with Thalassia seagrass, organ pipe coral, green sea turtles, and powder-blue fish.
Vasco da Gama Pillar – A selfie at this coral column erected by Vasco da Gama in 1498 is a must-have!
Marafa Hell's Kitchen – Located 30km from Malindi, this eroded sandstone gorge with red rock and cliffs is a natural architectural wonder.
Flights to Malindi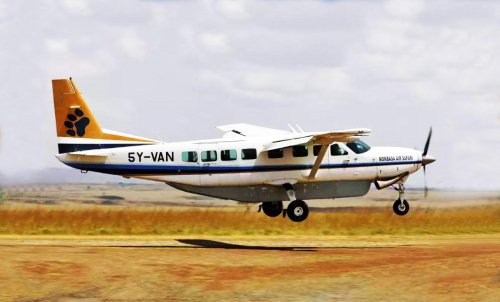 Flights from Nairobi to Malindi take 1 hour 5 minutes. There are at least 2 flights daily, departing from either Wilson Airport (Silverstone Air, Mombasa Air Safaris), or JKIA (Fly 540, Jambo Jet, Kenya Airways).
Malindi Activities
Glass bottom boat rides into the Marine Park
Game fishing
Scuba diving and snorkeling
Sightseeing trips to nearby sites – the Arabuko Sokoke Forest, Marafa Hell's Kitchen and Gede Ruins
2.1.2 Mombasa Holiday
I absolutely love Mombasa – it has loads of activities for local and international tourists!
Mombasa Attractions
Haller Park Trail – This is a quarry rehabilitation project turned into a private game sanctuary.
Fort Jesus – A visit to Fort Jesus reveals the life and history of the Portuguese as they battled to secure their hold on the Kenyan Coast.
Mamba Village – Get to see bloodthirsty crocodiles fighting over food at feeding time, visit the aquarium, or go horseback riding.
Mombasa Old Town – The inviting smell of spices along the tiny streets lined with ancient buildings always sends me back in time!
Flights to Mombasa
There are daily flights from Nairobi to Mombasa. Kenya Airways, Fly 540 and Jambo Jet fly out of JKIA, while Skyward Express, Silverstone Air, and Mombasa Air Safaris fly out of Wilson Airport.
Mombasa Tourist Activities
Beach activities like swimming, walking, beach volleyball, jet-skiing, snorkeling, windsurfing, diving, etc.
Leisurely walks along Mama Ngina Drive against the backdrop of the Indian Ocean
A visit to the Bombululu Workshop to see traditional homesteads, buy local ornaments and enjoy traditional dances.
Nguuni Nature Sanctuary for a barbeque surrounded by giraffes, waterbuck, and ostriches – a welcome break from the beach.
Glass bottom boat rides, deep-sea diving, snorkeling, and sunbathing at the Mombasa Marine National Park.
2.1.3 Diani
Pure white sandy beaches and coral reefs are what draw many tourists, including me, to Diani!
Mombasa Attractions
Kaya Kinondo Sacred Forest – At the only sacred forest that the Digo people have opened to the public, I always look forward to the guided nature walks.
Colubus Conservation – This conservation center, dedicated to the preservation of the Angolan Colobus monkey, offers guided tours to its visitors.
2.1.3 Diani Beach Holiday
This pristine beach is the ideal location for all kinds of beach activities. Perfect for pictures, too!
Kongo Mosque – This is one of the last surviving relics of the ancient Swahili civilization in the Diani area. Definitely worth paying a visit!
Flights to Diani
A flight from Nairobi to Diani takes between 1 hour and 1 hour 20 minutes. Most flights to Diani originate from Wilson Airport (Safarilink, Skyward Express, Fly-SAX, and Silverstone Airlines), while Jambo Jet originates from JKIA.
Activities in Diani
Sightseeing – Coral Caves of Fikirini in Shimoni Village, and Gazi Mangrove Boardwalk
Deep-sea fishing, windsurfing, paddle surfing, and kayaking
Diving and snorkeling at Kisite Marine Park
Bicycle rental and tours
Skydiving
Now that we have seen the different types of locations and attractions and activities one can engage in,let us look at specific Kenya beach holiday resorts or packages we have on offer.
2.2 Kenya Beach Holiday Packages
Here are the Kenya holiday packages that my favorite hotels have to offer you
2.2.1 Voyager Beach Resort
Voyager Beach Resort is located off Mount Kenya Road in Nyali, Mombasa.
Facilities
This resort has a games room, outdoor pool, tennis court and a jam-packed entertainment program for children.
Activities
Adventurers' Club for children of all ages with an animation team
Deep-sea diving at the Buccaneer Dive Centre and Mombasa Marine Park
Water sports and windsurfing (with beginner classes available)
Sailboat riding
2.2.2 Travellers Beach Resort
Travellers Beach Resort is located on Malindi Road in the Bamburi area of Mombasa.
Facilities
What stands out for me at this resort is the Health Centre that offers massage and spa treatments, and the four swimming pools. Other facilities include table games, squash court, tennis court, gym, and kids' club.
Activities
Water sports – speed boating, Hobie-cats, and kayaking
Sightseeing tours – to Mombasa Marine Park, the local markets and the Old Town
Pool games – water polo
Fishing excursions
Kids club with educational games and pool games
2.2.3 Neptune Beach Resort
This family-oriented resort is located on Bamburi road, 14 kilometers north of Mombasa City – the perfect destination for a Kenya holiday trip!
Facilities
This resort has a freshwater swimming pool with a separate section for children, two floodlit tennis courts, indoor games, a resort animation team, and childcare on request!
Activities
Beach volleyball
Fashion shows, live bands, discos, water gymnastics, traditional African dances and acrobatic shows by the animation team
Indoor games – darts, billiards, and table tennis
Water volleyball
Sightseeing tours
2.2.4 Nyali Sun Africa Beach Hotel
Nyali Sun Africa Beach Hotel, a true architectural marvel, is located on Moyne Drive, 10 kilometers from Mombasa's Central Business District.
Facilities
This hotel has lots for the whole family, including outdoor play equipment, an indoor play area, and kids' TV networks for the little ones. Adults (like me) get to enjoy the Rejuve Spa, five restaurants, water sports facilities, and babysitting services.
Activities
Kids club – organized activities at the pool and the playground
Games room
Tennis court
Evening entertainment
Beach sports and watersports
2.2.5 Neptune Village Resort
At Neptune Village Resort, I am assured of African hospitality at its best! This resort is located on Diani Beach, 8 kilometers from the Ukunda airstrip.
Facilities
The watersports center, freshwater swimming pool with a separate section for kids, library, pool table, spa, floodlit tennis courts, and aqua gym caught my eye as I looked through various Kenya holiday packages.
Activities
Swimming
Fashion shows, water gymnastics, acrobatic shows, and traditional African folk dances by the resort animation team
Earth & Rain Spa – offering beauty treatments, massages, sauna, and steam bath, Jacuzzi and hair services
Beach and water volleyball
Watersports
Mini golf
2.2.6 Amani Tiwi Beach Resort
Amani Tiwi Beach Resort, located on the private Tiwi Beach in Diani, promises me a pampering that I will never forget!
Facilities
Facilities at this resort include a 167-meter swimming pool with 3 islands, a private beach, five restaurants, a thematic kids' club, floodlit tennis courts, and an onsite diving school.
Activities
Aerobics
Games room for darts and billiards
Kids' playground
Tennis
Badminton
Watersports – diving, snorkeling, windsurfing, fishing, etc.
Library
2.2.7 Indian Ocean Beach Resort
This resort, located on Diani beach, is ideal for anyone looking to holiday at a beautiful, secluded location.
Facilities
This resort has a swimming pool, plunge pools with bubbly water inlets that turn them into mini Jacuzzis, a tennis court, and a spa and wellness center.
Activities
Water polo
Local culture talks
Live music and entertainment by the animation team
Table tennis
Archery
Tennis
Diving, snorkeling, windsurfing, and fishing
Swahili lessons for foreigners
Kids' club
The last Kenya holiday idea I wanted to discuss is the Nairobi city tour packages. Some visitors to Kenya are only interested in seeing what the city has to offer so we will look at some of the attractions that you can visit
3. Nairobi City Tour Packages
Nairobi City, commonly referred to as the city in the sun, has lots for both local and international tourists to see and experience. Here are my favorite go-to places in and around Nairobi City –a great Kenya holiday destination!
3.1 Nairobi National Museum
The combination of Kenyan history, contemporary art, nature, and culture leaves me in awe every time I visit the National Museum. Located just ten minutes from Nairobi City Centre, this museum provides visitors with a one-stop experience of Kenya's rich heritage!
3.2 David & Daphne Sheldrick Elephant Orphanage
Animal lovers like me will thoroughly enjoy visiting the elephant orphanage located at the edge of Nairobi National Park. Make sure to reach there by 11 am to catch the elephant calves being exercised and bathed – a sight to behold!
3.3 Giraffe Center
The Giraffe Center, home to the Rothschild Giraffe, is just 17 kilometers away from the Nairobi City Centre. Here, visitors get the chance to feed and come into close contact with giraffes and also take a short stroll down the 1.5-kilometer long nature trail.
3.4 Masai Market Tour
When I want to buy handmade, authentic African items, I visit the Masai Market. Items available include hand-crafted jewelry, clothing, carvings, decorating material, and branded souvenirs. The Masai Market runs 6 days a week at different locations in Nairobi City.
3.5 Karen Blixen Museum
No Kenya holiday is complete without a visit to the Karen Blixen Museum. This museum, first opened to the public in 1986, is located 10 kilometers from Nairobi, at the foot of the Ngong Hills. It is a great place to get posters, postcards and handicrafts from the movie "Out of Africa," as well as other Kenyan souvenirs.
3.6 Kenya National Archives
Situated right in the center of Nairobi City, the Kenya National Archives contains the Murumbi African Heritage Collection of rare books, as well as records of the transitions that Kenya has made from the colonial era to the present. There are also 40,000 volumes of government documents and public records – quite a treat for history buffs like me!
3.7 Dining at Carnivore
No Kenya holiday is complete without a stopover at Carnivore Restaurant for a meal fit for carnivores! Sample a variety of meat ranging from the traditional beef, chicken, goat, and pork, to the exotic ostrich, camel, crocodile, etc., in an almost rural, open-air setting!
The Carnivore Restaurant has its home on Carnivore Road, off Langata Road just after Wilson Airport.
3.8 Nairobi National Park
The Nairobi National Park, located just 10 kilometers for the Nairobi City Centre, is one of the parks that I visit when I do not want to stray too far away from civilization!
There is a wide variety of wildlife to see, including the endangered black rhino, lions, leopards and over 400 species of birdlife. Inside the park, there are picnic sites and campsites where visitors can choose to hang out in the middle of their game drive.
---
Use the form below to contact us. Give us your travel plans and we will get back to you ASAP advising you on the best Kenya holiday package to take for your trip
---
CONCLUSION
Kenya is a beautiful country with many hidden gems that tourists are yet to experience. There are many holiday packages to choose from and I hope the above guide has given you some insight of what to do when going on a Kenya holiday.