Located 1600 kilometers east of the Kenyan coast in the Indian Ocean, is the 455km2 Seychelles. This archipelago nation has 115 islands. Despite being the least populated nation in Africa, this tourist gem draws hundreds of thousands of tourists who come to experience its untainted natural beauty in pristine tranquil surroundings.
Below is a review of Seychelles
Besides the natural beauty, Seychelles has favorable warm climate. Temperatures in this tropical sanctuary rarely drop below 24 degrees or rise above 32 degrees. But for the far flung southern islands, the rest are fine for sun and beach lovers to visit all year round.
Seychelles is divided into granite Inner Islands and coralline Outer Islands. Outer Islands are 72 while Inner Islands are 43. Of the 115 islands roughly 16 offer accommodations.
However much of Seychelles population is accommodated in the Inner Islands of Mahe, Praslin and La Digue. The three are also the commercial and tourism capitals of this archipelago nation of unmatched natural splendor.
Seychelles Islands have picturesque topography, vast biodiversity like lush forests and pure un-crowded powder soft sandy beaches overlooked by ancient granite boulders. The turquoise Indian Ocean waters that wash up on the beaches are alluring for to dive in swim or snorkel.
Glass bottom boats ocean tours are availed for tourists to get to see over 1000 fish species. Mainland excursions and sports for tourists include golf, horse rides, or guided nature tours to witness some of the rarest flora and fauna species on earth.
The natural marvels Seychelles has UNESCO designated two World Heritage Sites. These are Vallee de Mai in Praslin where the rare Coco-de-mer nut specie grows high on ancient palms and the legendary Aldabra the world's largest coral island.
Coco-de-mer nut is the largest seed in the world. Other endemic specimens found at Seychelles are the jelly fish tree, Seychelles paradise fly catcher and Seychelles warbler.
Rare animal species here include the world smallest frog, the heaviest land tortoise, the Aldabra Giant tortoise, the only flightless bird in Indian Ocean and the rare Seychelles Black Parrot.
Due its endemic status the parrot is a protected species and designated the official bird of the nation. Fifty percent of Seychelles landmass is game reserves and habitat to these rare species.
Though rarely visited, due to their remoteness, there are two Outer Island territories, Alphonse and Desroches Islands that offer plush accommodation. These offer visitors chances to go sailing, fishing and diving into new ocean territories. These Outer Islands are an explorers gem as their untouched habitat has many wildlife species.
Seychelles is culturally rich in art with the stunning Creole houses, artists' studios and a vibrant music scene derived from various inhabitants living there. Nightlife is made vibrant by the many casinos and classy restaurants serving international cuisines.
Visitors are spoilt for choice of accommodation as there are 5 star resorts to rustic lodges and cozy beachside villas and bungalows for tourists with diverse tastes. Some airlines that fly regularly to Seychelles are Kenya Airways and Fly Emirates.
Pictures of Seychelles
1. Beau Vallon Beach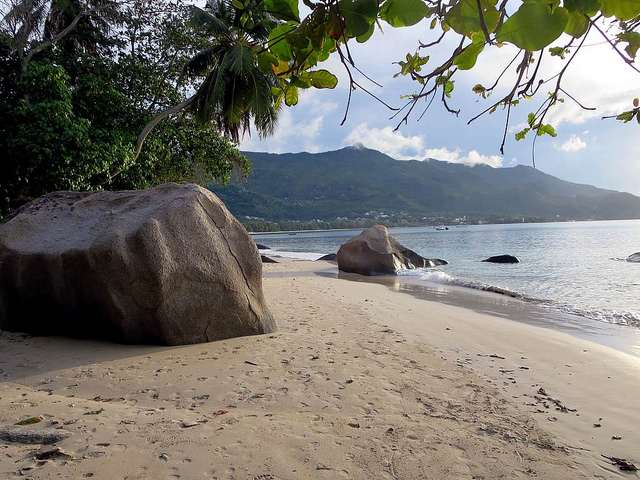 2. Silhouette Island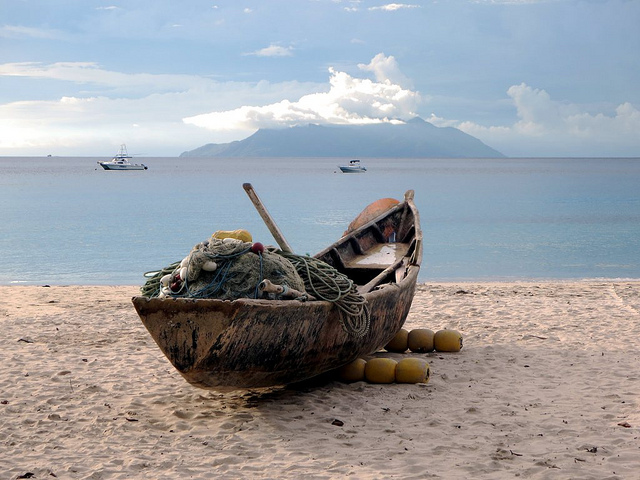 3. La Digue – Anse Source d'Argent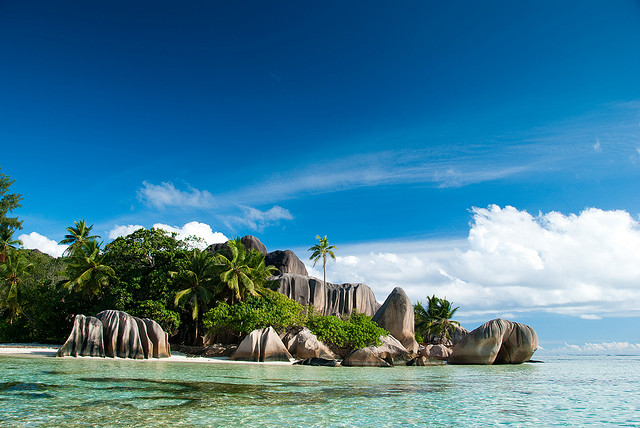 4. La Digue – Anse Source d'Argent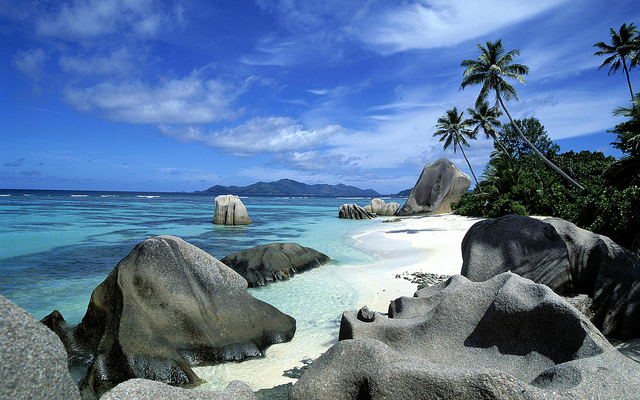 5. Fisherman's Haul… Mahe Island, Seychelles
6. La Digue