Lake Nakuru, located on the floor of the Great Rift Valley, is a beautiful lake surrounded by trees and bushy grassland, home to various animals and birds.
In this guide I will be writing info on the distance, hrs drive, attractions and best hotels or lodges between Nairobi to Nakuru to enable you have a greater understanding as you plan your Kenya safari.
1. Distance From Nairobi to Nakuru by Road
The distance from Nairobi to Lake Nakuru is 157 kilometers.
2.How Many Hours from Nairobi to Nakuru by Road
The drive from Nairobi to Nakuru takes 2 hours 54 minutes via the main Nairobi – Nakuru highway, and about 3 hours 12 minutes using the Mai Mahiu Escarpment route.
3. Tourist Attractions from Nairobi to Nakuru
3.1 Lake Naivasha
Lake Naivasha is a beautiful freshwater lake located just outside Naivasha town. There are lots of animals to see in this area, like buffalos, hippos, colobus monkeys and giraffes. You can also take a boat ride to Crescent Island. I did write another article giving you info on the best time to travel to Kenya for safari
3.2 Hell's Gate National Park
Towering cliffs, rock towers, and gorges are the main attraction at this park. Here, you can enjoy bird watching, camping, hiking, bike rides, and rock climbing.
3.3 Kigio Wildlife Conservancy
Kigio Wildlife Conservancy was originally a cattle ranch that was converted into a conservancy by the locals. It is located between Naivasha and Gilgil. This conservancy is home to the endangered Rothschild Giraffe, as well as zebras, impalas, leopards, and hippos.
3.4 Olkaria Hot Spa
Olkaria Hot Spa is a natural hot water spa owned by Kenya Electricity Generating Company (KENGEN), located inside the Hell's Gate National Park. Prepare to enjoy an invigorating and relaxing swim in warm water of temperatures between 30 and 40 degrees.
3.5 Lake Elementaita

Lake Elementaita is a soda lake located between Naivasha and Gilgil, 120 kilometers from Nairobi. It is an important feeding and breeding ground for many bird species, including the greater and lesser flamingo and the Great White Pelican.
3.6 Mount Longonot National Park
This park is located south of Naivasha and is an hour's drive from Nairobi along the Mai Mahiu escarpment road. The main attraction here is Mount Longonot, an extinct volcano with thick forest inside the crater.
Activities here including game viewing, hiking, biking, rock climbing and viewing Lake Naivasha. You can also take a hike to the top of Mount Longonot and walk around the crater.
3.7 Great Rift Valley Viewpoint
The views of the Rift Valley from this viewpoint located 18,000 meters above sea level on the road shoulder of the Mai Mahiu escarpment road are breathtaking!
3.8 Mount Suswa Conservancy
The main attraction at this conservancy located between Narok and Nairobi is Mount Suswa, an extinct shield volcano with several caves filled with endangered bats.
4. Nairobi Tourist Attractions
4.1 Nairobi National Park
The Nairobi National Park should be your first stop when you get to Nairobi. Enjoy a quick game drive, a picnic at any of the three designated sites, or take a hike along the walking trail.
4.2 Giraffe Centre
Located in the leafy suburbs of Karen, this conservation center for the endangered Rothschild Giraffe is a great place for an educational and fun visit.
4.3 Nairobi National Museum
A ten-minute drive from the Nairobi CBD will get you to this Museum, located on Museum Hill. Here, Kenya's history is depicted chronologically using art, artifacts, old photos, etc.
4.4 Masai Market
The Masai Market is the perfect place to do your souvenir shopping. This market is found at major malls and open-air sites on different days of the week.
4.5 Daphne Sheldrick Trust
Here, you will get to see abandoned baby elephants being fed and exercised at close range. A great outing for the whole family!
Planning a safari trip?
If you a planning a safari to Lake Nakuru National park and would like a discounted quote for your trip,talk to us through the form below and our team will get back to you ASAP
5. Attractions Surrounding Nakuru
Here are a few of the places you can visit during your stay in Nakuru.
5.1 Lake Baringo
Lake Baringo is a freshwater lake located in Baringo County, 120 kilometers from Nakuru. It is renowned the world over for its birdlife, hippos, crocodiles, and giraffes. Visitors enjoy bird watching, watersports, and fishing at this picturesque lake.
5.2 Lake Bogoria
Lake Bogoria is located 82 kilometers from Nakuru, south of Lake Baringo. This saline, alkaline lake hosts the country's largest population of the lesser flamingo, as well as geysers and hot springs.
5.3 Menengai Crater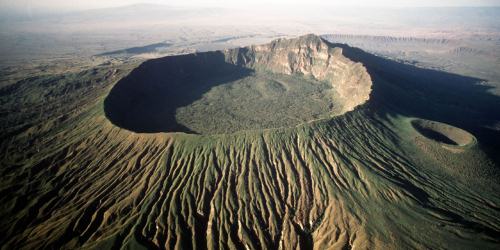 Menengai Crater is a dormant volcano just 28 kilometers north of Nakuru. Activities here include camping, hiking, trekking, photography, bird watching and picnicking at designated campsites.
5.4 Hyrax Hill Prehistoric Site
The Hyrax Hill Prehistoric Site is located 4 kilometers from Nakuru. A guided tour of the museum, picnicking, camping, savoring the view of Lake Nakuru and visiting the tortoise pit are some of the activities available here.
5.5 Lake Nakuru National Park
This park is one place you must visit when in Nakuru. It is located just 30 minutes from Nakuru town and is a great location for game drives, hiking, picnics and bird watching.
6. Best Hotels/Lodges in Nakuru
6.1 Sarova Lion Hill
Sarova Lion Hill is located right inside Lake Nakuru National Park, and its rooms offer panoramic views of the lake and the park. Some of the activities offered here include swimming in the heated pool, kid's activities, outdoor games, bird watching, and game drives.
6.2 Sarova Woodlands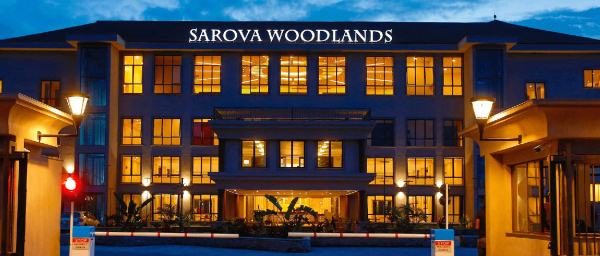 This hotel is located just off the Nairobi – Nakuru highway, in the up-market Milimani Estate within Nakuru Town. Guests are able to choose between excursions to Lake Baringo, Lake Bogoria and Menengai Crater, and game drives to the nearby park.
6.3 Lake Nakuru Lodge
If you are looking to stay at an eco-lodge within the Lake Nakuru National Park, Lake Nakuru lodge is the place to be! This lodge, located at the south-east end of the park, offers its guests game drives, swimming, spa treatments at the in-house spa, horse riding and bird watching.
6.4 Lake Nakuru Sopa Lodge
Lake Nakuru Sopa Lodge is located 21 kilometers inside the park, 46 kilometers from Nakuru town. Bush dining, nature walks, board games, swimming, and game drives are some of the activities available at this lodge.
6.5 The Cliff Tented Camp
If you are looking for a place to stay that has a safari lodge/tented camp feel, the Cliff may be what you need. This camp is perched right at the top of a 100-meter high rock face overlooking Lake Nakuru. Enjoy the game drives, bird watching, spa, and swimming while you are there.
Lake Nakuru is a stunning place to visit, surrounded by so many other places you can check out during your holiday. Take advantage of your time away and visit each one.
Discounted Lake Nakuru National Park Safaris
Planning a safari trip?
If you a planning a safari to Lake Nakuru National park and would like a discounted quote for your trip,talk to us through the form below and our team will get back to you ASAP