Whether you're a first-time parent or a seasoned pro, packing for a trip with a baby can be a daunting task. There are so many things to consider: how will you keep them entertained on the plane or in the car?
What if they get sick? If you're a nervous first-time parent, don't worry! We've got some great tips for traveling with an infant. Here's everything you need to know about packing for a trip with your baby.
Before we even consider what items to pack, It would be best to remember that you only need to pack what you need.
"One of the biggest mistakes parents make is bringing too much," says Robyn Scherr, CEO of TravelingMom.com. "They think they have to pack everything their baby could possibly need.
What to Carry When Carrying Baby In Flight
When can you travel with your baby? It is recommended that you wait until your baby is at least two weeks old before traveling. If you are traveling by air, most airlines will you to travel with infants as young as two weeks old, but it is best to check with the airline before booking a flight.
Most airline companies allow you to fly domestically with your child in your lap for free until she turns two years old. However, for Americans, the FAA and the American Academy of Pediatrics (AAP) recommend that your infant travels in her own seat, fastened into an appropriate car seat or security restraint intended for air travel.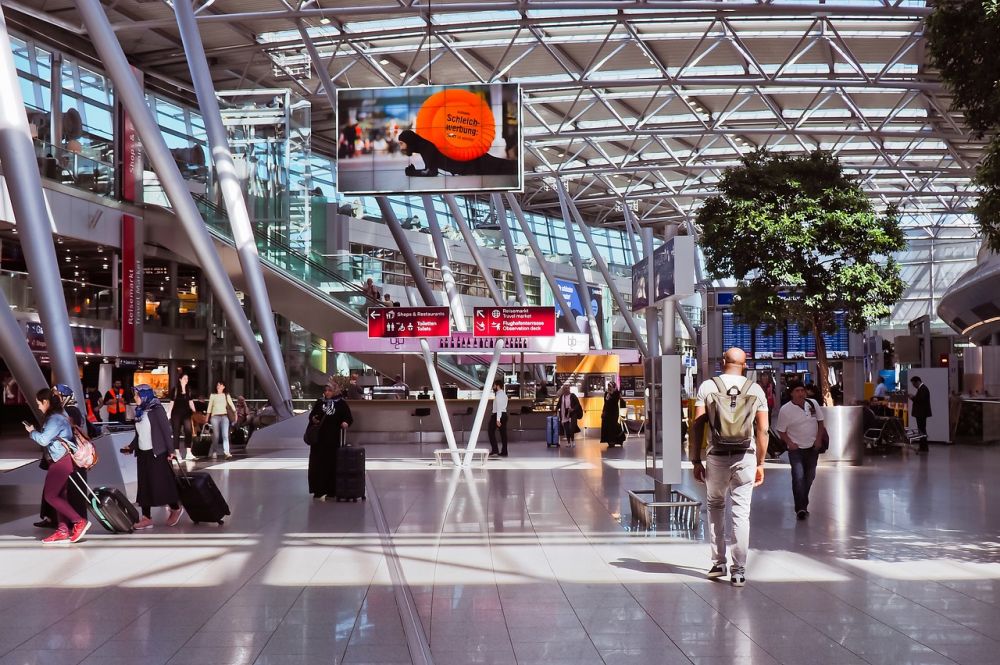 When flying, you'll need to obey TSA and airline guidelines for what you can bring in your carry-on and checked bags, so keep that in mind when making your baby packing list.
You can find all the airline-specific travel rules on their website, but the basics are no loose formula or liquids, no packing anything flammable (including lotions), and keeping your breast milk cold for safety.
When flying, formula & breast milk are excluded from the TSA's 3.4 ounce liquids rule (they can be carried in carry-on luggage in "moderate quantities," along with juice), but you'll still have to check them independently from the rest of your luggage and possibly go through additional security checks.
For those traveling in Kenya, even as you search for the best cheap Kenya flights, be sure to familiarize yourself with the local airline requirements for what is allowed/disallowed in the flights
Things To Carry When Carrying Baby In Car
Other items that you can have with you as you travel include
Diapers – Baby diapers are essential when traveling with a baby. The best disposable diapers are soft, absorbent, and comfortable. They are necessary for when the baby needs to be changed and helps to keep the baby clean and dry.
Wipes – Baby wipes are a must when traveling with a baby. They're useful for cleaning up spills, wiping runny noses and preventing diaper rash. Whether you're traveling by car, plane, or train, baby wipes are an essential item to pack when bringing along your little one.
A change of clothes – For your and baby. For baby id recommend dressing up the bay in layers so you can remove or add clothes depending on the surrounding temperature as you travel.
A blanket – A blanket is neccessary when traveling with babies because it can be used as a diaper changing mat, a burp cloth, a swaddle blanket, a playmat, and so much more. A travel blanket is essential for any parent who is frequently on the go with their baby.
A toy or two – Toys for babies keep them distracted and entertained when traveling. There are many travel toys available for babies, which you can choose according to your baby's age and interests.
Snacks – For mom/dad
a bottle or sippy cup
a travel pillow (for older babies)
Baby sleeping bag – A baby sleeping bag is another item to consider carrying when traveling with a baby. A baby sleeping bag can provide a comfortable and safe place for your baby to sleep while on the go.
A small flask – To warm up food or milk on the flightt. But dont fill it with hot liquid if you are flying. When on board ask the flight attendants to fill it for you.
Baby medication – Babies can get sick when traveling. Temperature medication such as calpol is a good option to carry.
Baby Carrier – A baby carrier or sling is recommended when traveling with baby because it provides a safe and comfortable way to carry your baby hands-free
Download baby cartoons on your phone to keep the baby busy and entertained as you travel
Packing cubes – When traveling, packing cubes are an important part of traveling, as they can help keep your belongings safe and secure. By packing your belongings in a tube, you can help to prevent them from being damaged or lost during your travels. Additionally, packing tubes can also help to save space in your luggage, as they can be easily rolled up and stored away.
Travel Potty – If your toddler is potty training, travel potties can be a lifesaver. They're small, portable and easy to use, making them perfect for taking on the go. Travel potties can also be a great way to potty train while away from home, as they can help your child feel more comfortable and independent.
Small Travel Fans – A portable travel fan is an important accessory when traveling with a baby. It can help to keep the baby cool and comfortable, and it can also be used to circulate air in the car or in a hotel room especially when traveling on safari to Kenya or other places in Africa.
Mosquito net – If you are traveling to regions that are infested with mosquitoes, a mosquito net is an important item to bring when traveling with a baby. Not only will it protect your little one from mosquito bites, but it will also help to keep them safe from other insects that may be present in your destination.
Travel High Chair – A travel high chair is an important item for parents to have when traveling with young children. It allows parents to have a place to put their child while they are eating, and it also keeps the child safe from falling off of chairs or other surfaces. Travel high chairs are also lightweight and easy to transport, making them ideal for taking on vacation or to other places where space is limited.
Baby sleeping bag – There are a variety of different types and sizes of baby sleeping bags available, so be sure to choose one that will be appropriate for your baby's age and weight.
Fingernail Clippers – Cutting baby fingernails is important for two reasons: hygiene and safety. First, if baby nails are not trimmed, they can become long and sharp, which can lead to scratching and other hygiene problems. Second, long baby nails can pose a safety hazard, as they can get caught on clothing or other objects, which can lead to serious injury.
Toddler Toothpaste/Tooth Brush – Brushing teeth is important for toddlers because it helps to prevent cavities and tooth decay. It is also important to brush teeth regularly to ensure that they stay healthy and white.
Portable Baby Crib – A portable baby bed is perfect for travel or for use at home. It features a comfortable mattress and a sturdy frame that can be easily folded for storage or transport. The bed also includes a built-in mosquito net to keep your little one safe from insects.
If you're traveling by road with a baby, the baby car seat needs to be safely secured in the car before you leave on your trip. If you've just bought a new one for the trip, follow the the original manufacturer's instructions on how to set up and use the seat.
FAQs When Traveling With Baby
How do you drive long distance with a baby?
If you're planning on driving long distance with a baby, there are a few things you should keep in mind. First, make sure you have a comfortable car seat for your baby. You'll also want to plan your route ahead of time and make sure you have plenty of stops along the way so you can take breaks. It's also a good idea to bring along some snacks and drinks for both you and your baby.
Can you road trip with a newborn?
It is safe to road trip with a newborn baby if the baby is healthy and there are no medical concerns. The baby should be strapped into a car seat in the back seat of the car.
How To Pack Baby Clothes For Travel
When packing baby clothes for travel, it is important to choose items that are comfortable and easy to clean. Consider packing a mix of both everyday and special occasion clothes.
Be sure to pack enough clothes to last the entire trip, plus a few extra in case of accidents or spills.