A group of tourists who were on safari in South Africa came across a disturbing scene when they stumbled upon a lion that was trapped in a snare that was most likely set up by poachers.
Alarmed by the terrible condition the lion was in, they took to social media to share the pictures of the sickly lion with park authorities, who promptly dispatched a veterinarian to care for the injured lion.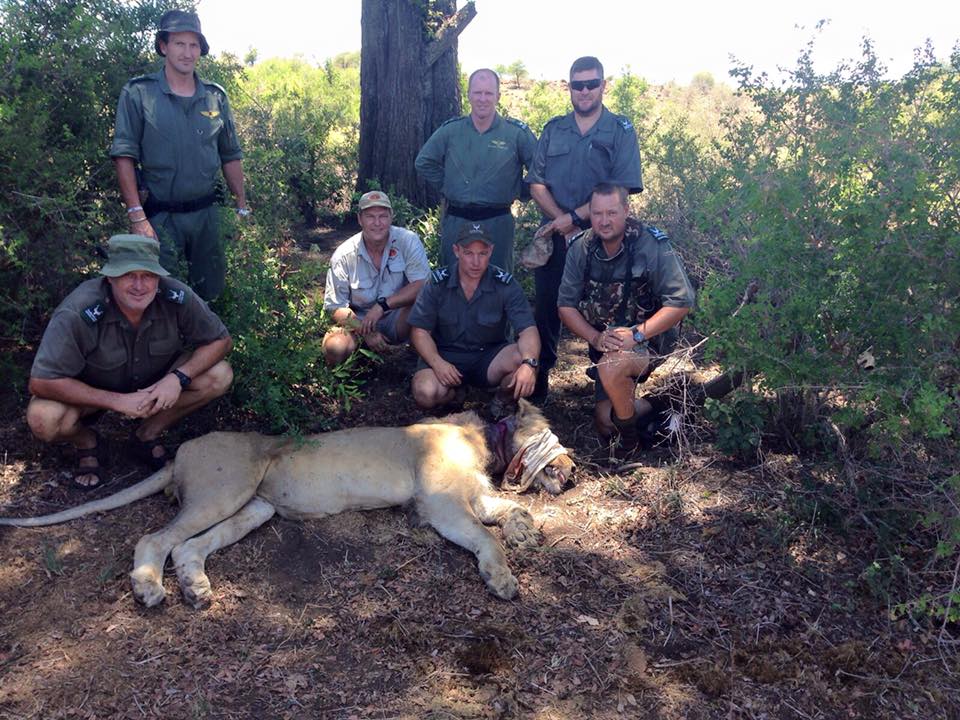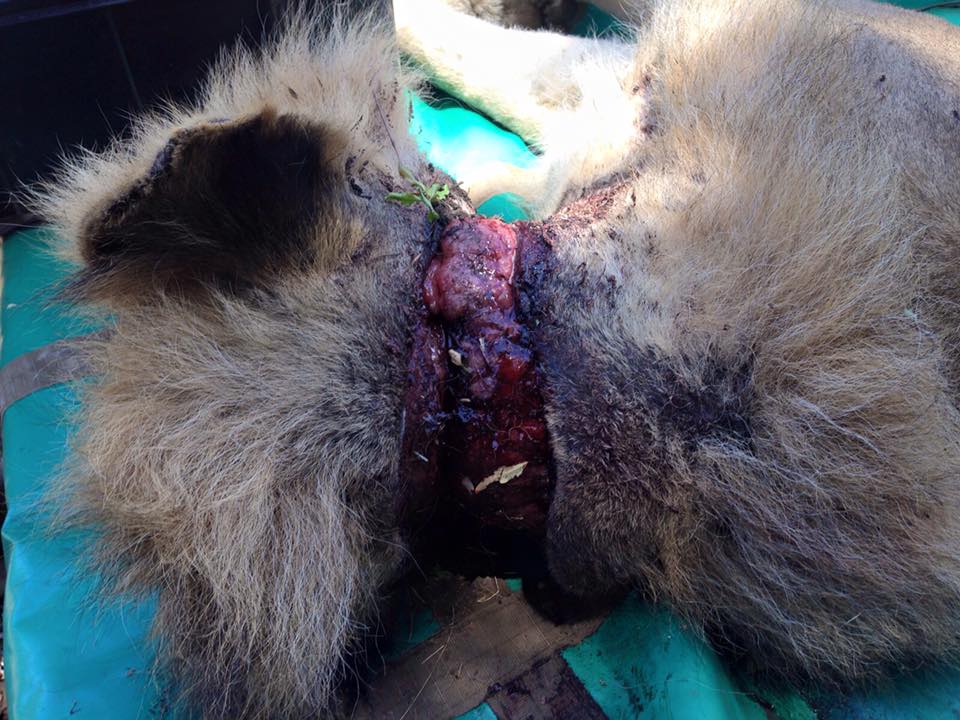 The animal was treated and is recovering.
Park officials had this to say later..
" The Snared Lion is relieved of the Snare, the wound has been treated. This afternoon, 05 January 2015.
The Lion has been released into the area where it was darted. upon assessment of the wound by the Vets, it appeared not to be as bad as anticipated and displayed by Images. We will share Photographs at a later stage.
On behalf of Kruger National Park Management, we take this opportunity to thank you all for the contribution and support we received from when the Lion was reported up to its rescue.
Regards
Lesley Nyawo"