Searching for information on Masai Mara hot air balloon price? We have the data for you. The Masai Mara is an award winning wildlife reserve, and one of Kenya's leading safari destinations.
It has been the setting for many international films and documentaries such as the Big Cat Diary and Out of Africa.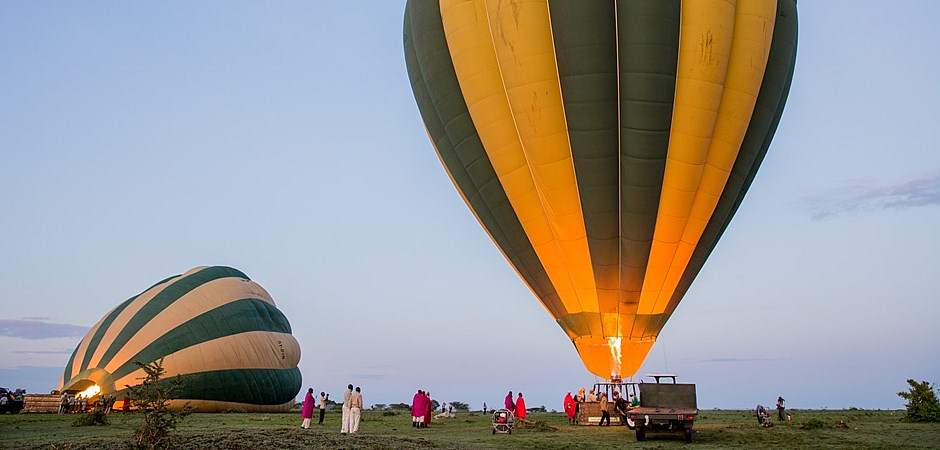 Thousands of local and foreign visitors explore Maasai Mara every month to see lions, wildebeests, gazelles, zebras, giraffes, jackals, hyenas and birds. In rivers that pass through the Mara, visitors come across crocodiles and hippos.
A wildlife safari in Maasai Mara offers more than just game viewing opportunities. It is a great honeymoon location as well as a venue for weddings and marriage blessing ceremonies.
Interesting activities include hot air balloon safaris and fly camping in the middle of the bush. Maasai Mara welcomes solo travellers, families, groups of friends, business partners etc. You can host any kind of party here.
There are numerous lodges, camps and resorts too. Enjoy luxury accommodation as you explore this wonder world.
Masai Mara Hot Air Balloon Ride Prices
Hot air balloon Kenya prices specifically at the Masai Mara vary based on the company you want to fly with.  The hot air balloons ae designed to hold specific number of passengers. We have the option of
16 passengers
12 passengers
8 passengers
4 passengers  (This option would be idea for couples who want privacy like honeymooners or photography/film crews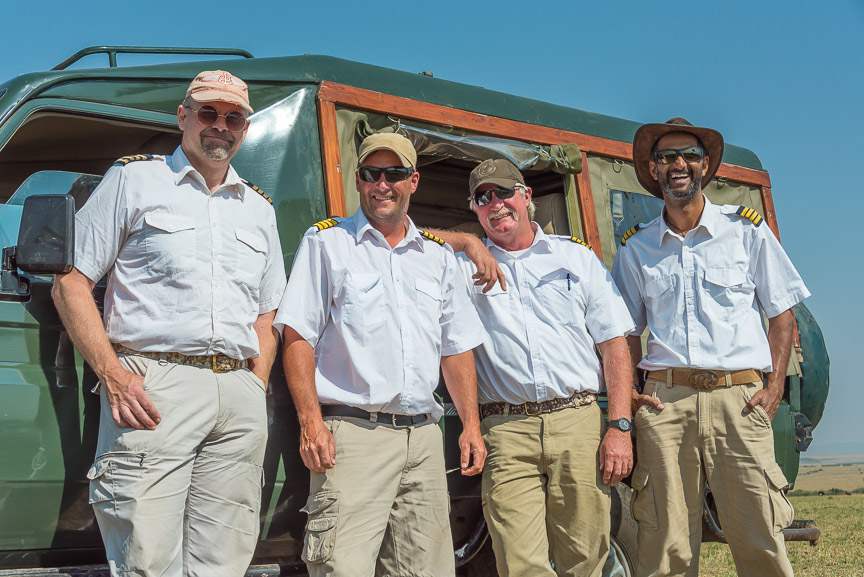 The Masai Mara balloon safari rides at the Masai Mara cost about $410 for an adult. For children under the age of 12 years its $300 per person (this price is not inclusive of the transportation and accommodation to the Masai Mara, something that a tour operator like us can advise you on)..
The cost of hot air balloon in Masai Mara can change so work with that figure as an average.
To get a discounted quote for your trip to Masai Mara that includes a balloon ride, click on the button below to display an inquiry form for you to fill out
FAQs on Hot Air Balloon Safaris Kenya
1. Is there a minimum age or maximum weight allowed for a hot air balloon in Masai mara?
Typically children under the age of three are not allowed to fly balloon safaris Kenya. Even though there doesn't seem to be a weight limit for individual passengers, some balloon companies do request that you let them know in advance if you weigh over 250 pounds
2. Are take-off and landing of the balloon ride rough?
Most balloon ride in Masai Mara Kenya take-offs are normally gentle, though in windy conditions the take off might be a bit faster. If the wind is above 15 knots at the take-off site, the pilot will not fly due to safety concerns.
About half of the landings are termed as "tip over" landing, which means that the balloon basket drags along the ground for about 20 meters before coming to a stop lying on its side.
3. What to carry?
1. Binoculars
2. Cameras.
3. Closed shoes should you be required to walk though a grassy area after landing
4. Dressing in layers to enable you transition from the cool, dark early morning over the Masai Mara to the relatively hot late morning sun.
4. Duration Of Flight?
Flight lasts about one hour. You will fly approximately 15 to 25 kilometers depending on the wind conditions.
Trip starts at about 5:00AM (transfer to the launch site and take off) and finishes at about 10:30AM (after having bush breakfast and being transferred to your lodge or camp). B
Masai Mara Safari Trip Quote
If you are planning a safari to Masai Mara that may include a hot air balloon ride and are interested in a competitive quote, do fill out the form below and we will get back to you as soon as possible on the best time to visit Kenya
Check out my other article on Masai Mara cheap packages