Distance between Nairobi and Masai Mara? Depends on which property you are going to within the Masai Mara but generally…
Its 260 km from Nairobi to Masai Mara (Sekanani gate). This is the distance you'd cover if you are going to Keekorok lodge, Mara Sopa or Mara Leisure Lodge
Its 320 km from Nairobi to Masai Mara if you are going to Mara Serena, Ashnil, Mara Sopa or Kichwa Tembo lodge
Nairobi is not only the capital city of Kenya but also the largest. It is renowned for its vibrancy and modernity earning Kenya a name among the top five most technologically advanced countries in East Africa.
Coupled with its unfathomable beauty of multi-ethnicity and rich history, Nairobi remains to be an attraction the world over.
The vibrant city is home to a number of advanced skyscrapers, state- of the- art malls and numerous local and international hotels. For those seeking to fulfill their wanderlust and curiosity, take a drive to a drive to the famous Nairobi National Park that is right at the heart of the city.
However, if you wish to see and experience the gem of all National parks, then take a drive down to Masai Mara.
Maasai Mara is home to the beautiful and majestic animals often referred to as the Big Five. The big five consists of the Lions, Elephants, Buffaloes, Rhinos and Leopards.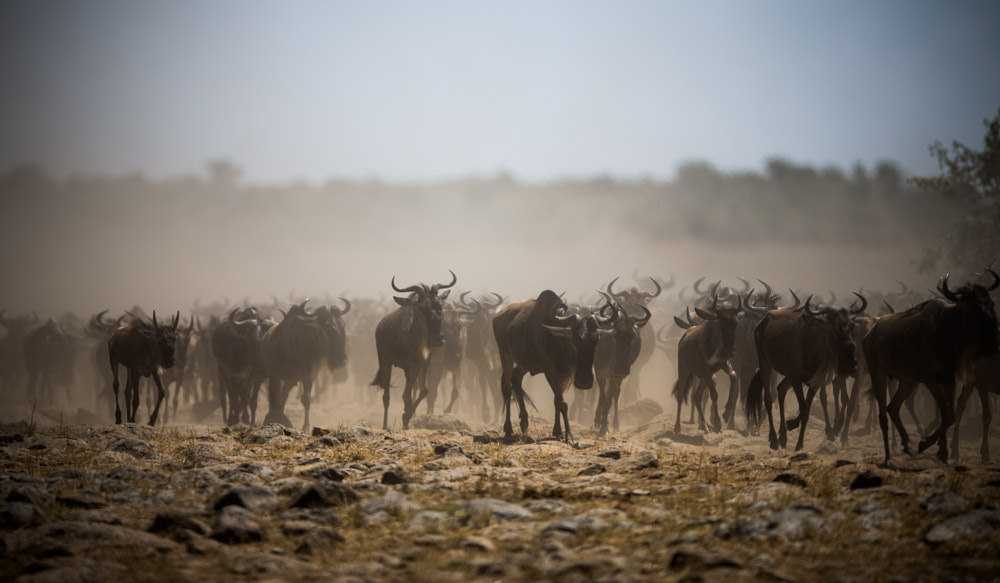 That is not all, however; as this game reserve prides itself in being the home of the seventh wonder in the world. Care to take a guess on what that is exactly? If you guessed the annual wildebeest migration, you got it right.
The crossing of the wildebeest from the Serengeti into the Maasai Mara is a natural phenomenon in and of itself. One that, to fully capture the moment, you have to see it yourself.
Planning a safari trip to Kenya? Click on the + button below to show an inquiry form to fill in and reach us
Masai Mara Game Reserve Distance By Road
If you're planning on driving to Maasai Mara from Nairobi, it should take you about five to six hours to get there. You should expect to cover a distance of 260 Km by road.
However, if you opt to fly to Maasai Mara, it will only take you around 45 minutes to get to your destination. If you prefer to save on time and to maximize on comfort, flying is the best option for you.
However, if you wish to experience the wonder and beauty that Kenya prides itself on, then why not drive to Masai Mara? During your drive, you'll get to experience culture, scenery and relive history that only Kenya and the people in it, can offer. See my article detailing the best time to visit Kenya.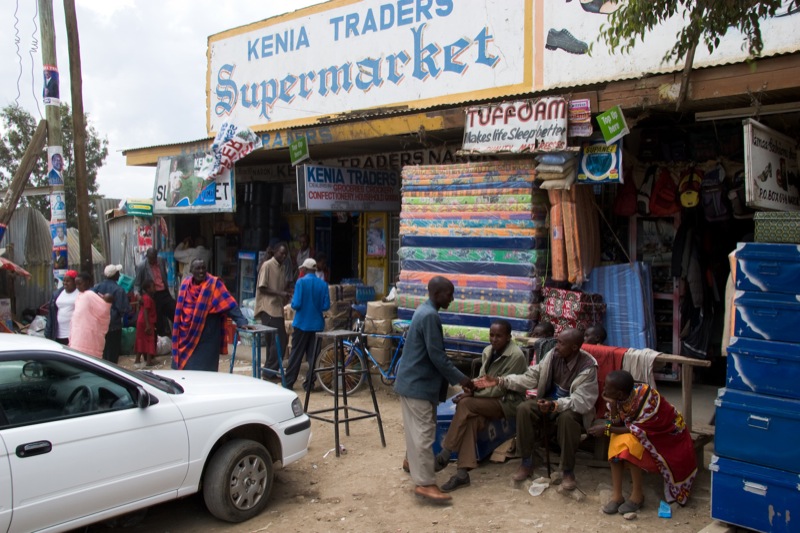 After a 2 hour drive, your first destination should be Narok. Narok holds a culture of its own colored by the natural green beauty that seems to surround it.
A few kilometres past Narok is The Great Rift Valley and the escarpments Viewpoint.


Needless to say, that they are nothing short of breathtaking. So, don't forget to carry your cameras with you.
You can also grab some handcrafted ornaments for souvenirs along the way. For a quick pit stop, there are numerous malls and hotels you can stop at.
To fully enjoy the stunning escarpments that are parched alongside the winding grey roads on your way to Maasai Mara, there are a few things to consider.
One of those things being the road conditions to Maasai Mara, and the appropriate car to use.
The roads leading to Maasai Mara are all-weather roads.
Hence, the best cars to use are 4 by 4 vehicles, Landcruisers or Safari vans. By using the appropriate cars, you are likely to experience a blend of comfort and luxury during your drive.
Masai Mara Safari Packages
As a visitor or tourist visiting Maasai Mara, there are a number of safari packages which you can choose from. Below are two of them that we offer as Mara Gates Safaris.
a) 2 Nights/3 Days Maasai Mara Camping Safari
With this 3 days/2 nights Masai Mara safari package, we offer transport services, tour guide services as well as accommodation. After booking for the service package, pickup time and departure dates are set accordingly.
Transport services
We ensure that our clients are picked up and taken on a scenic drive to Maasai Mara. This way, you as the client, won't miss out on the wonder and magic waiting to be discovered with each winding road. We also take out clients back to Nairobi marking the end of the Safari package.
Accommodation
The accommodation entailed in this particular safari package is set at the property that fits your budget, from basic camping to staying at luxurious lodges.
However, if you wish to have more options to choose from, you will be offered a myriad of other accommodations to choose from.
What To Expect On Day One
The pickup time is essentially 0830 hrs in Nairobi. The five-hour drive to Maasai Mara should be filled with the scenery of breathtaking vegetation and escarpments.
Keep an eye out for Mountains such as Mt.Longot as you drive through the Great Rift Valley.
You'll be at Maasai Mara in time for lunch, before proceeding for a tour of the game drive. To finish the magical day off in style, you'll get to dine and spend the night the luxurious Lenchada Touristic Camp.
What To Expect On Day Two
Day two marks the end of the Safari package. You should expect to be picked up at  0630 hrs for an early morning tour around the Mara.
After the drive, you can have your breakfast before checking out. Our transport services will hence drive and drop you off in Nairobi.
How Much Will It Cost?
Prices vary depending on the type of accommodation that you want and any extra options that might interest you eg see the prices of a balloon safari over Masai Mara. Our costs factor in government taxes, accommodation, tour guide services, transport services and so forth. See my other detailed article where I give more information on Masai Mara trip cost.
b) 4 Days/3 Nights At The Masai Mara & Lake Nakuru Safari
Day One Of The Safari Package
The Safari starts off with a tour of the Maasai Mara where you'll get to see the big five. At lunchtime, you should be able to relax at the Maasai Mara Lodge. To finish the tour, you'll get to kick your feet up and dine at the Sarova Tented Camp.
Day Two Of The Safari Package
Day two of the safari, you get to the Maasai Mara game reserve. Do not forget to carry your cameras with you for this one. Lunch and dinner are also included.
Day Three Of The Safari Package
Day three of the Safari tour entails an extensive visit and tour to Lake Nakuru National Park.  During this tour, you'll get to experience the breathtaking Lake Nakuru Safari Park which is home to the Rhinos. Since the tour starts early, breakfast, lunch and dinner are included.
Day Four Of The Safari Package
Day four starts with an early tour to Lake Nakuru before finishing off with a late lunch at the Hotel. After checking off, you'll be dropped off in Nairobi to mark the ends of your visit.
Want A Discounted Safari Quote?
Planning a safari trip to Kenya? Click on the + button below to show an inquiry form to fill in and reach us