In this blog post we will be looking at the Kruger National Park Vs Serengeti National park in Tanzania. We will look at the attractions of each park, the accommodation option and the best seasons to travel to let you decide which would be a better option for yo.
Kruger National Park in South Africa
The Kruger National Park is the oldest and largest game reserve in Africa. It is also one of the most popular safari destinations in the world. It's home to a wide variety of wildlife, including the Big Five.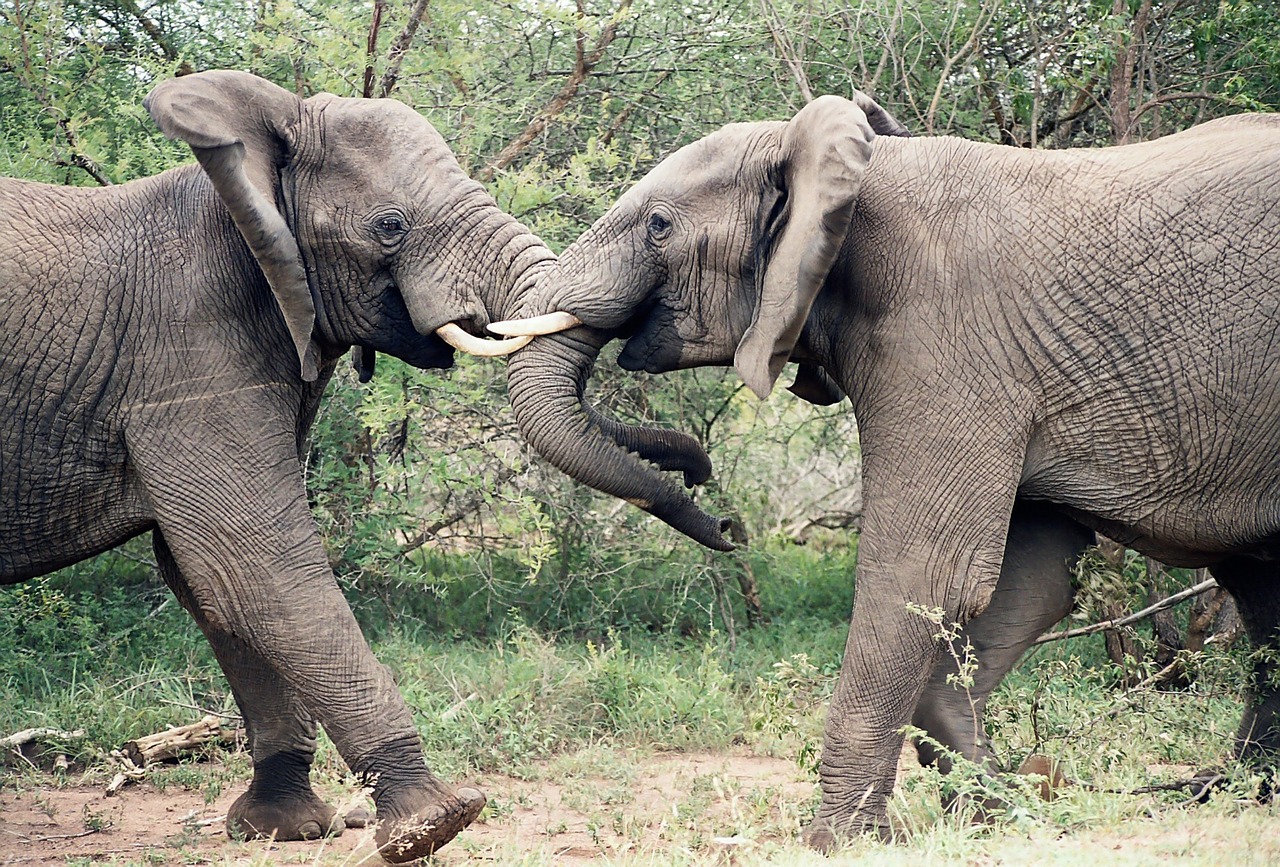 The Kruger National Park was established in 1898 and covers an area of 18,624 square kilometers. The park is home to a wide variety of wildlife, including the Big Five – lion, leopard, elephant, buffalo and rhino.
Kruger National Park is a haven for animals, with more than 400 species of mammals and birds residing there. Visitors can spot big five game such as lions, leopards, buffalo, rhinoceros and elephants. There are also over 350 species of trees inside the park which provide food for animals like monkeys and baboons
Kruger National Park Accommodation
Kruger National Park offers a wide range of accommodations for travelers from all over the world. From luxury lodges to campsites, there are many options available for those looking for affordable or luxurious accommodations.
The lodges offer more comfort than campsites and some are situated within close proximity to the Kruger. The lodges are located close to the park's major attractions while the campsites are located near waterholes where animals gather at night.
How much does it cost to stay at Kruger National Park?
The cost of staying at Kruger National Park varies depending on your needs and preferences. There are many accommodation options available, such as campsites, lodges, hotels, or safari tents.
You can also camp at a designated area within Kruger National Park if you want to experience a more authentic safari experience.
There are various factors that affect the cost of staying at Kruger National Park:
– The type of accommodation you choose
– The time of year you visit
– Your length of stay
The cost of staying at Kruger National Park depends on the type of accommodation that you choose and where it is located. A typical family safari lodge can cost between $500 to $1,500 per night, depending on the season and how far from the park gate it is located.
Camping will cost around $20 per person per night. The cheapest option is staying in a self-catering cottage which costs around $100-$150 per night depending on how close it is to the park gate.
The cost of staying at Kruger National Park also depends on whether you are a South African citizen, a tourist or an international visitor. South African citizens have to pay R50 per person per day to enter the park and this is valid for the whole year. Tourists need to pay R350 per person per day and international visitors have to pay R550 per person per day.
The prices vary depending on the season of your visit. The prices are cheaper during winter (June-August) and more expensive during summer (December-February).
Kruger National Park Safaris
Kruger National Park safari packages are a great way to explore the park and experience its diverse flora and fauna. They also provide an opportunity to get up close with some of the most iconic animals on earth.
The Kruger National Park safari packages are designed for tourists who want to explore the park's natural beauty. These packages offer different levels of accommodation, allowing tourists to choose the one that best suits their needs.
The safari packages vary from the budget-friendly option of camping under the stars to more luxurious accommodations with access to amenities like swimming pools, gyms, and spas.
Kruger National Park all inclusive safari packages
An all inclusive safari package is for travelers who want to explore the park without worrying about any additional costs or inconveniences. There are a number of safari options for visitors to choose from.
These options vary in terms of duration, price and the activities offered on safari. The park offers different safari packages that include accommodation, game drives and other activities such as night drives or guided walks. These packages provide you with the opportunity to explore the park without any hassle and make your trip more enjoyable.
Kruger National park safaris from Johannesburg
The Kruger National Park safari from Johannesburg is one of the most popular safaris to consider. It offers many different safari options for travelers to choose from, depending on how much time they have. You have the option of choosing 3 days or 4 days safaris from Johannesburg to Kruger National park that are affordable according to your budget.
Travellers can choose from day trips, overnight trips or longer trips that last up to two weeks. A popular option for those who want to see as many animals as possible are the overnight trips which are about two days long.
Kruger National Park Facts: Why You Should Visit It
Kruger National Park is the largest game reserve in Africa. It's also one of the most popular tourist destinations in South Africa.
The Kruger National Park is one of the most popular tourist destinations in South Africa and it's also the largest game reserve on the continent. The park covers an area of 19,485 square kilometers (7,523 sq mi) and it's home to over 11,000 species of animals, including lions, rhinos, elephants and giraffes.
The park is home to a number of endangered species, including rhinoceroses and black and white rhinos.

It is also one of the largest game reserves in the world, with an area of 19,633 square kilometers (7,580 square miles).

It is home to around 2,000 lions, 20,000 elephants and 1,500 leopards. Kruger National Park covers an area of 7,523 square kilometers.
Serengeti National Park in Tanzania
The Serengeti National Park is a national park in Tanzania. It is the world's largest game reserve and hosts a great diversity of animals.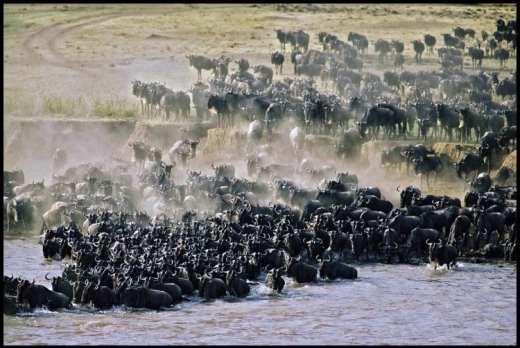 The Serengeti National Park covers an area of 14,763 square kilometres, which includes the Serengeti ecosystem. This ecosystem has been designated as an UNESCO World Heritage Site since 1979. The park provides protection to more than 1,000 species of wildlife and covers an area that is larger than the size of Switzerland.
It was established in 1951 and is famous for being the location of the world's largest mammal migration. It is also home to more than 2 million wildebeests, 200,000 zebras and 300,000 Thomson's gazelles as well as other mammals like giraffes, elephants and cheetahs.
Serengeti National Park: Why You Should Visit It
It is the place where the great wildebeest migration kicks off that causes millions of wildebeest to move from the Serengeti to Masai Mara in Kenya looking for greener pastures.

Serengeti National Park is home to the greaest concentration of large mammals in the world, so you wont miss spotting giraffes, elephants, hippos and, of course, lions.
Best time to visit Serengeti National Park
This is a tough question to answer because there are many factors that can determine the best time to visit Serengeti. One of the most important factors is the weather.
There are two main seasons in Serengeti National Park – the rainy season and the dry season. The rainy season starts from November and lasts till April. It is good time to visit Serengeti because of high rainfall and green grasses, but there is a risk of flash floods during this period.
The dry season starts from May and lasts till October. This period has less rainfall with dusty soil, but there are more animals due to lack of water availability..
If you want to witness the wildebeest migration in Serengeti, then the best time to visit would be June to August. The migration enters the Serengeti in late June and early July. As a result, these are the best times to see the movement in the Serengeti's western region. In addition, the Great Migration can be seen in the northern Serengeti in August. I wrote another article on the best time to visit Tanzania
How much does a Serengeti safari cost?
A safari to the Serengeti can cost anywhere from $1,000 to as high as $10,000 per person. The final pricing is influenced by the number issues: people traveling, the type of accommodation (cheap or luxurious), the season one is traveling in, mode of transportation (flight or road) among many other factors to consider.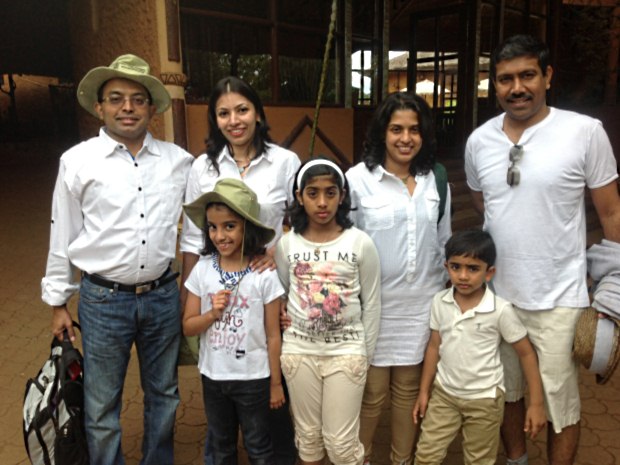 A budget-friendly safari might cost about $1,500 per person for a 7-day trip. This includes all meals and activities.
Serengeti Safari Packages
A tour company like ours can offer you a variety of different packages to the Serengeti. These packages range from budget-friendly to luxury options for those who are looking for something extra special on their trip to Tanzania.
We have 2 days safari package, 3 days safari packages all the way to 7 days safari packages that take you different national parks and attractions in Tanzania. You get to stay at different camps and lodges in Tanzania depending on your budget.
Conclusion
So what's the best between Kruger National Park vs Serengeti National park? It all comes down to what you want. Factors that might influence your decision would be the season you are traveling in, the budget that you have etc.
If the month you want to travel coincides with the wildebeest migration then I would recommend you visit Tanzania.