If you're seeking a journey that blends breathtaking landscapes, thrilling wildlife encounters, and vibrant cultures, then a Uganda, Kenya, and Tanzania safari should be part of your bucket list. These East African countries offer a safari experience like no other, where every moment feels like a page from a National Geographic documentary.
Imagine trekking through the dense rainforests of Uganda's Bwindi Impenetrable Forest, coming face to face with majestic mountain gorillas. Picture yourself in Kenya's Maasai Mara, witnessing the world-famous Great Migration, a natural spectacle that defies belief.
Envision the raw beauty of Tanzania's Serengeti National Park, where the "Big Five" roam free against the backdrop of endless savannah.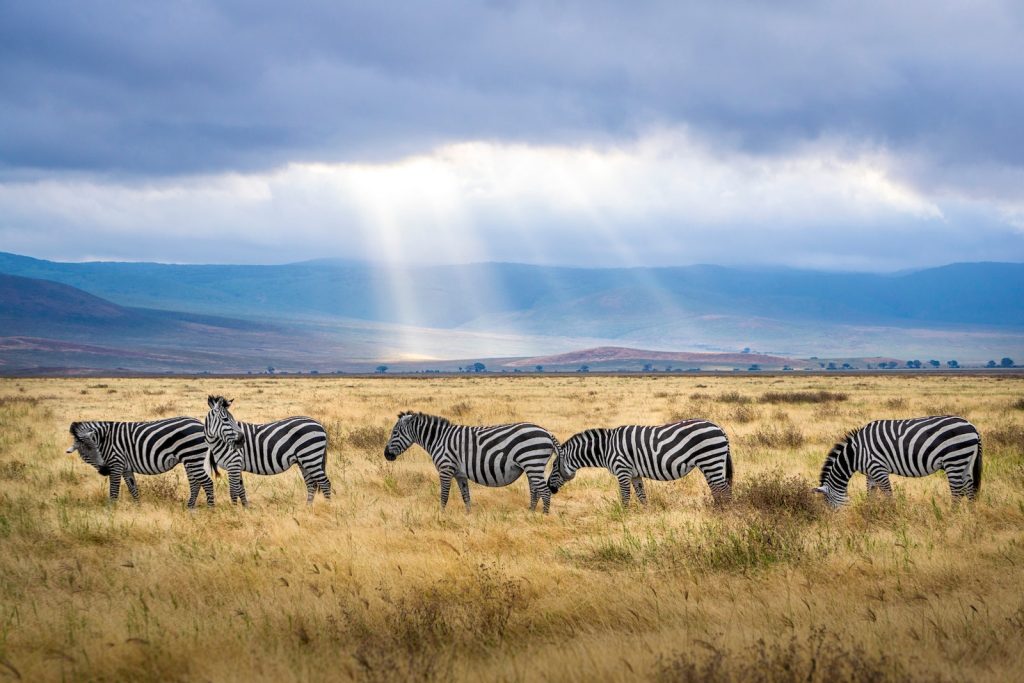 But the allure doesn't end with wildlife. In these lands, you can stroll through historic Stone Town in Zanzibar, savor the flavors of exotic spices, and meet the Maasai warriors who guard their traditions amidst the wilderness.
In this blog post I will be highlighting what attractions to visit in each country and what to see in these places. I would recommend you start with Uganda, then jump over to Kenya then finalize with Tanzania.
We have booked 100s of trips to visitors who have used our services and we would be glad to help you plan your trip in East Africa. Below is an itinerary through these various countries
1. Uganda (3 Days)
I would suggest you start your safari in Uganda. Below are attractions in Uganda to consider visiting on your trip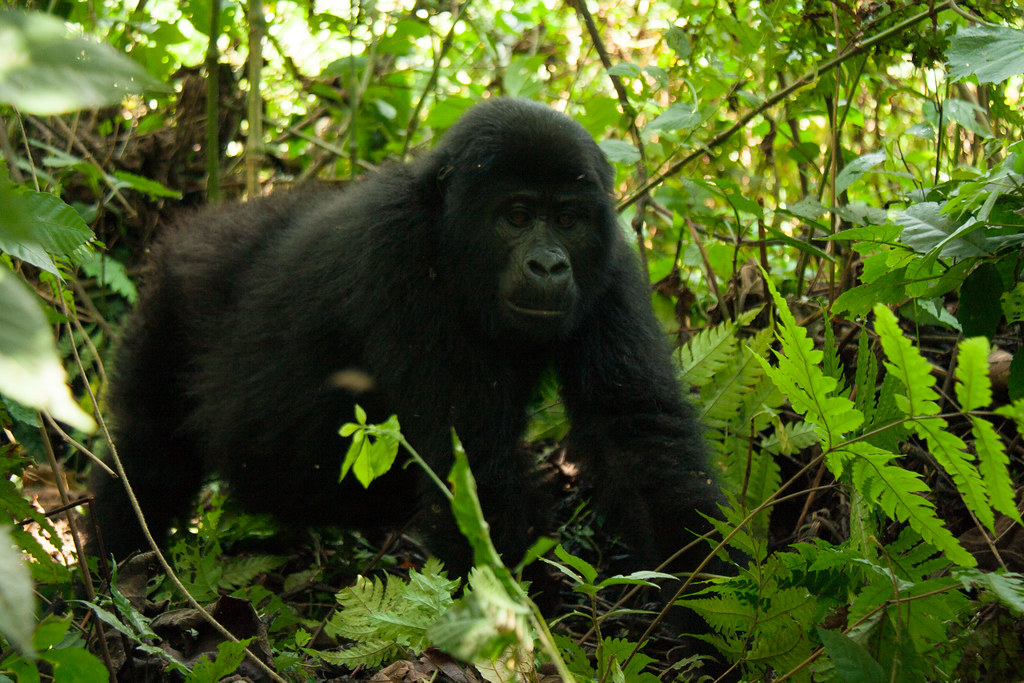 Bwindi Impenetrable Forest National Park: Home to endangered mountain gorillas and diverse bird species.
Queen Elizabeth National Park: Known for its tree-climbing lions and boat safaris along the Kazinga Channel.
Murchison Falls National Park: Offers wildlife viewing and boat trips to see the impressive Murchison Falls.
Kibale National Park: Renowned for chimpanzee tracking and primate encounters.
Rwenzori Mountains: Ideal for hiking and exploring Africa's third-highest mountain range.
Jinja: Known as the source of the Nile River, offers various water activities like white-water rafting.
Lake Bunyonyi: A picturesque lake with numerous islands, perfect for relaxation and canoeing.
I will review 3 of these attractions in Uganda
1.1 Bwindi Impenetrable Forest National Park
Located in southwestern Uganda, Bwindi is a UNESCO World Heritage Site known for its rich biodiversity. Covering approximately 331 square kilometers, it's renowned for one primary attraction: endangered mountain gorillas.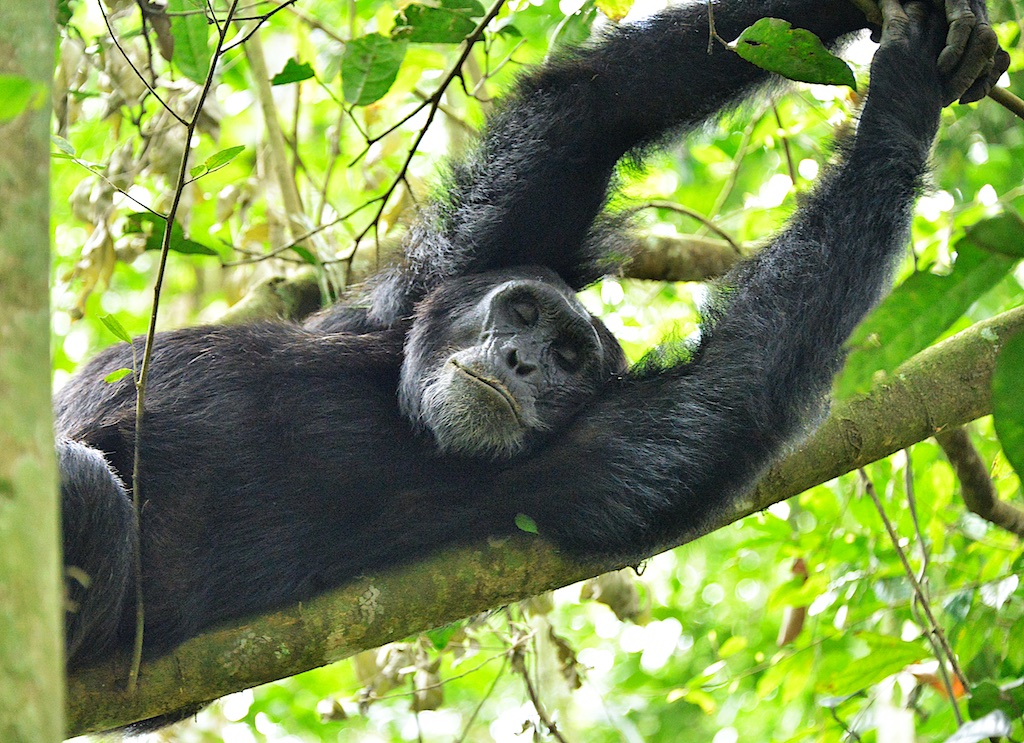 Key highlights:
Mountain Gorilla Trekking: Bwindi is one of the best places globally to embark on gorilla trekking expeditions. Visitors can engage in guided treks to observe and photograph these remarkable creatures in their natural habitat.
Biodiversity: Beyond gorillas, the park houses over 100 mammal species, including several primates, forest elephants, and a variety of birds and butterflies.
Lush Forest: The park's name reflects its dense, pristine rainforest, with numerous hiking trails for exploring its diverse flora and fauna.
Cultural Encounters: Bwindi is also home to the Batwa pygmies, and visitors can engage in cultural experiences to learn about their traditional way of life.
Conservation: Bwindi plays a crucial role in gorilla conservation efforts, making it a vital destination for ecotourism and conservation enthusiasts.
1.2 Queen Elizabeth National Park
Situated in southwestern Uganda, Queen Elizabeth National Park is a diverse and scenic wildlife sanctuary spanning 1,978 square kilometers.
Key features:
Diverse Wildlife: The park boasts a wide range of wildlife, including elephants, lions, leopards, hippos, and buffalo. It's also famous for its tree-climbing lions in the Ishasha sector.
Kazinga Channel: This natural waterway links Lake Edward and Lake George, offering fantastic boat safaris to observe hippos, crocodiles, and numerous bird species.
Kyambura Gorge: Home to a habituated chimpanzee community, visitors can trek to see these primates and explore the lush gorge.
Birdwatching: Queen Elizabeth is a birdwatcher's paradise with over 600 bird species, making it a significant destination for ornithologists.
Scenic Landscapes: The park's diverse terrain includes savannah, wetlands, volcanic craters, and the stunning Rwenzori Mountains as a backdrop.
Cultural Encounters: Visitors can engage with local communities, such as the Bakiga and Batwa, to learn about their traditions and daily life.
Conservation Efforts: The park is actively involved in conservation, including efforts to protect its unique ecosystems and wildlife.
Queen Elizabeth National Park offers a well-rounded safari experience, combining diverse wildlife, breathtaking landscapes, and cultural interactions, making it a must-visit destination for nature enthusiasts and wildlife lovers.
1.3 Murchison Falls National Park
Located in northwestern Uganda, Murchison Falls National Park is the country's largest protected area, spanning about 3,840 square kilometers.
Key highlights:
Murchison Falls: The park is named after the awe-inspiring Murchison Falls, where the Nile River squeezes through a narrow gorge, creating a powerful waterfall. Boat trips offer a thrilling up-close view of this natural wonder.
Wildlife Viewing: Murchison Falls is renowned for its diverse wildlife, including elephants, giraffes, lions, hippos, and numerous bird species. Game drives and boat safaris provide excellent opportunities for wildlife encounters.
Nile River Adventures: Besides the falls, the Nile River within the park offers exciting activities like fishing for Nile perch and Nile crocodile sightings.
Budongo Forest: Adjacent to the park, Budongo Forest is a prime location for chimpanzee tracking and birdwatching.
The next destination to visit after Uganda is Kenya.
2. Kenya (3 to 4 Days)
Kenya has many attractions to offer you and I will summaries some of them. We can customize an itinerary that suits your preference in your Kenyan part of the trip. Here are some of the attractions to consider.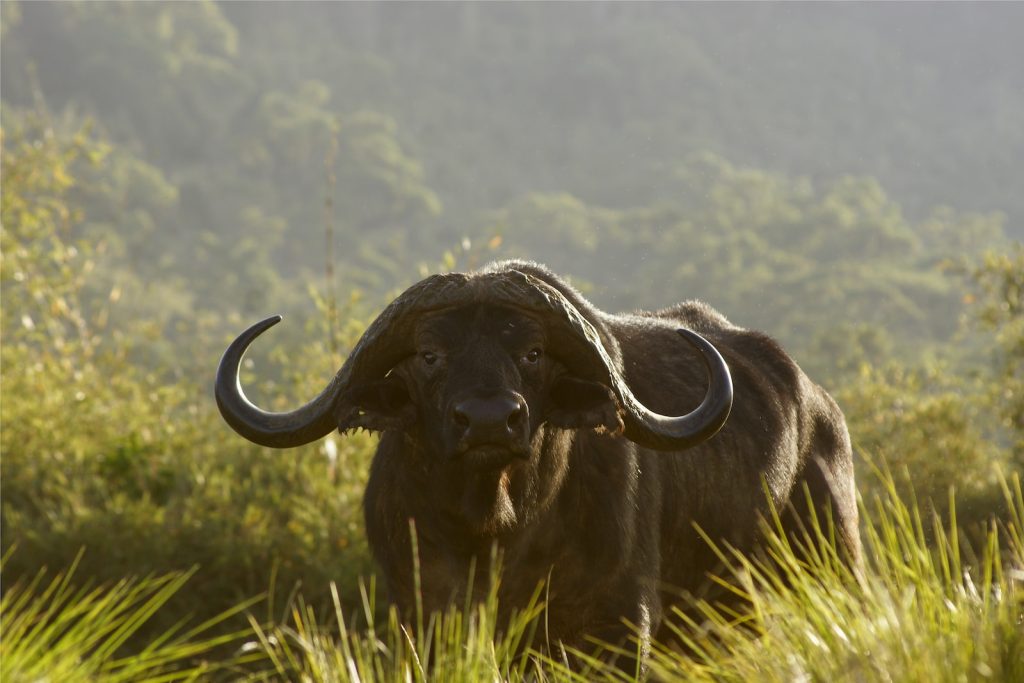 Maasai Mara National Reserve: Famous for the Great Migration and abundant wildlife.
Amboseli National Park: Offers iconic views of Mount Kilimanjaro and diverse wildlife.
Samburu National Reserve: Known for unique wildlife like Grevy's zebras and reticulated giraffes.
Lake Nakuru National Park: Home to flamingos, rhinos, and other birdlife.
Tsavo National Parks (East and West): Offers vast landscapes and diverse wildlife viewing.
Nairobi National Park: A unique wildlife park located near the capital city.
Great Rift Valley: Scenic landscapes and geological wonders.
Let me details a few of these attractions in Kenya.
2.1 Maasai Mara National Reserve
Situated in southwestern Kenya, the Maasai Mara National Reserve is renowned for its exceptional wildlife and spectacular Great Migration.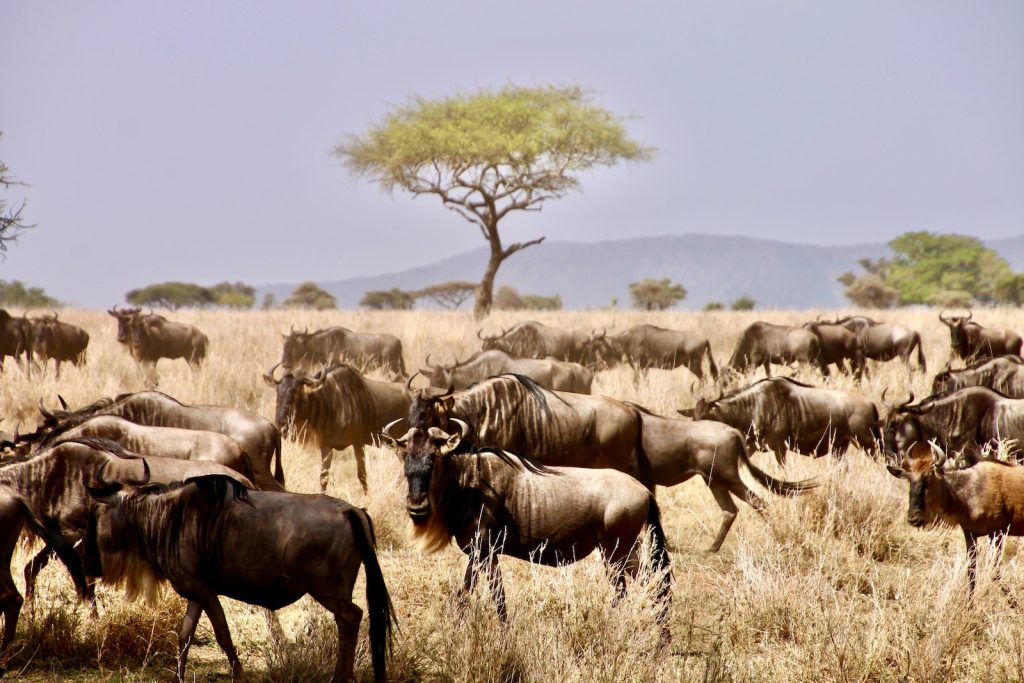 Key highlights:
Great Migration: Witness one of the world's most extraordinary wildlife migrations spectacles as millions of wildebeest, zebras, and gazelles migrate from Tanzania's Serengeti to the Mara in search of fresh grazing land.
Abundant Wildlife: The reserve offers prolific wildlife sightings, including the "Big Five" (lion, leopard, elephant, buffalo, and rhinoceros), cheetahs, hyenas, and a variety of antelope species.
Scenic Landscapes: The Mara's rolling savannah, acacia-dotted plains, and the Mara River create stunning backdrops for wildlife photography.
Hot Air Balloon Safaris: Experience a unique perspective of the Mara's wildlife and landscapes with a hot air balloon safari.
Maasai Culture: Interact with the Maasai people and learn about their rich culture and traditions through cultural visits and community activities.
The Maasai Mara National Reserve offers an unforgettable safari experience, where the chance to witness the Great Migration and encounter a wealth of wildlife is complemented by the breathtaking beauty of the Kenyan wilderness.
2.2 Lake Nakuru National Park
Nestled in central Kenya, Lake Nakuru National Park is famous for its remarkable birdlife, particularly flamingos that gather in large numbers, creating a pink spectacle. The park also hosts rhinos, giraffes, zebras, and other wildlife.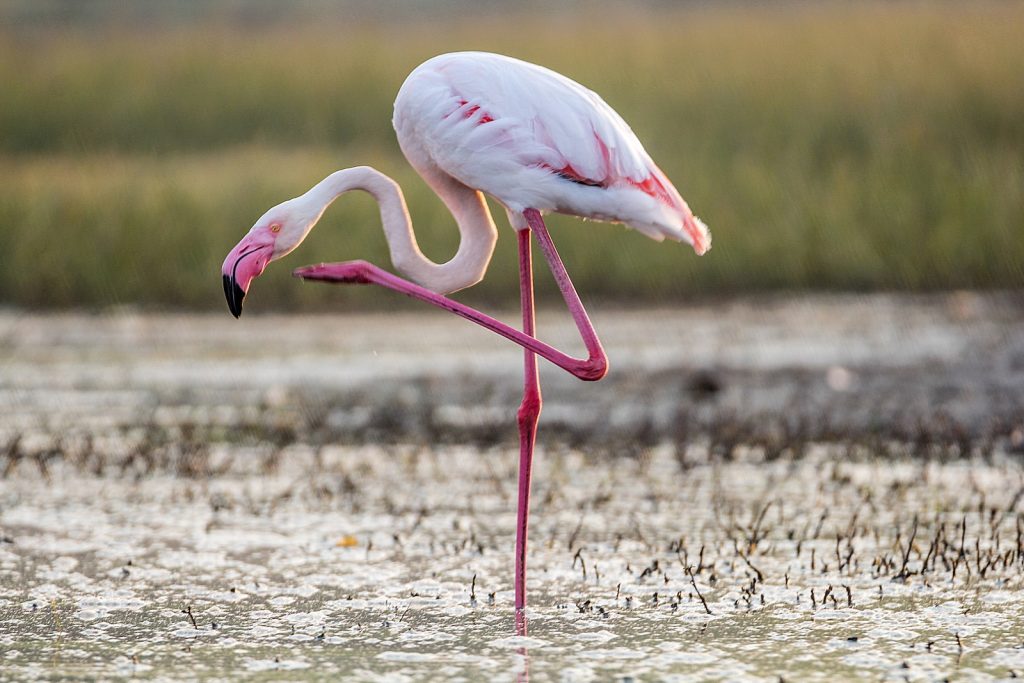 Its picturesque setting around Lake Nakuru and the surrounding hills offers scenic beauty, making it a popular destination for birdwatchers and wildlife enthusiasts. The park plays a crucial role in rhino conservation and provides an accessible safari experience just a few hours from Nairobi, Kenya's capital.
2.3 Nairobi National Park
Nairobi National Park, located just outside Kenya's capital city, Nairobi, is a unique wildlife sanctuary that offers a remarkable blend of urban and natural environments.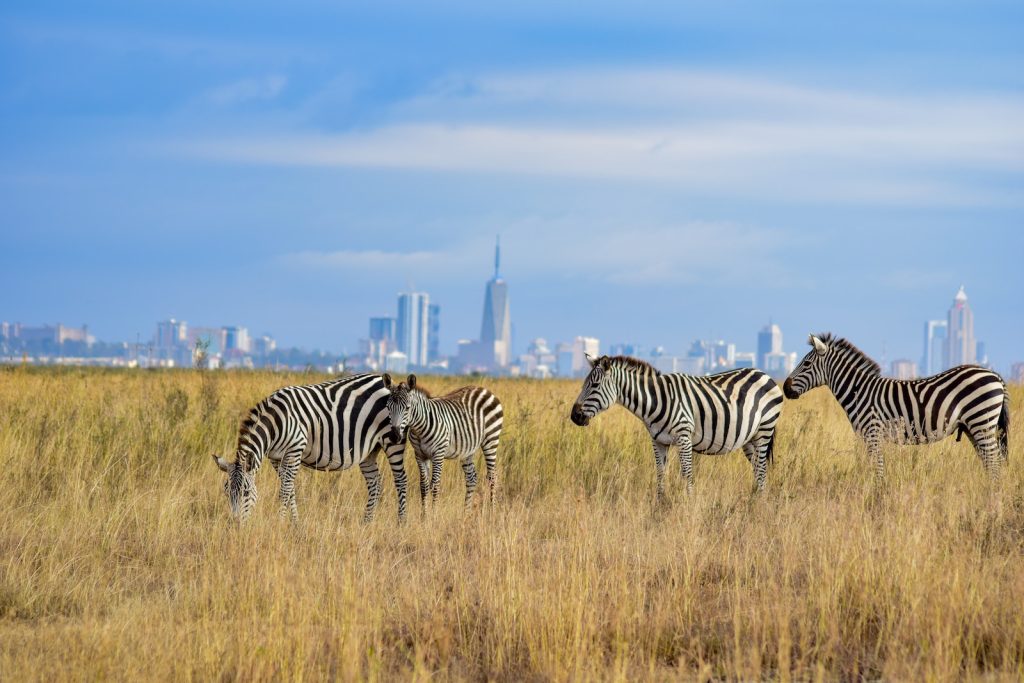 Key Highlights:
Urban Oasis: It's the only national park in the world situated within a major city, providing easy access for visitors seeking a safari experience close to Nairobi.
Abundant Wildlife: Despite its proximity to the city, the park is home to diverse wildlife, including lions, giraffes, zebras, rhinos, and various antelope species. It's a great place for a "Big Five" safari.
David Sheldrick Wildlife Trust: Adjacent to the park, the trust cares for orphaned elephants and rhinos, offering opportunities for visitors to support conservation efforts.
Nairobi Safari Walk: This educational facility inside the park provides insights into Kenya's ecosystems and conservation initiatives.
Scenic Views: The backdrop of the city skyline against the backdrop of the wild plains creates a unique and stunning safari experience.
Nairobi National Park serves as a testament to the harmonious coexistence of urban life and natural habitats, making it an accessible and captivating destination for both wildlife enthusiasts and city dwellers.
3. Tanzania
The last portion of your trip will take you to Tanzania. Just like Uganda and Kenya, we can tailor-make your trip in Tanzania to suit your preference and budget. Here is a summary of the attractions that are found in Tanzania.
Serengeti National Park: Witness the Great Migration and encounter the "Big Five."
Ngorongoro Conservation Area: Explore the Ngorongoro Crater, a natural wildlife amphitheater.
Mount Kilimanjaro: Africa's highest peak, ideal for trekking and adventure.
Tarangire National Park: Known for large herds of elephants and baobab trees.
Zanzibar Archipelago: Relax on pristine beaches and explore Stone Town's culture.
Lake Manyara National Park: Birdwatching and tree-climbing lions.
Ruaha National Park: Offers remote wilderness and diverse wildlife.
Below are more details of some of these attractions in Tanzania.
3.1 Serengeti National Park
Located in Tanzania, the Serengeti National Park is an iconic African safari destination renowned for its unparalleled wildlife spectacle.
Key Highlights:
Great Migration: Witness the world-famous Great Migration, where millions of wildebeest, zebras, and gazelles follow seasonal rains in search of fresh grazing. This awe-inspiring event is a highlight of any visit.
Abundant Wildlife: The Serengeti is home to the "Big Five" and numerous other species, including cheetahs, giraffes, and diverse birdlife, offering outstanding wildlife viewing year-round.
Vast Savannahs: Explore vast grasslands, acacia-dotted plains, and rocky outcrops, providing diverse habitats for wildlife and creating breathtaking landscapes.
Hot Air Balloon Safaris: Experience a bird's-eye view of the Serengeti's wildlife and scenery with a hot air balloon ride.
Serengeti Migration Camps: A range of lodges and camps offer luxury accommodations amid the wild, ensuring a comfortable stay.
3.2 Ngorongoro Conservation Area
Situated in Tanzania, the Ngorongoro Conservation Area is a UNESCO World Heritage Site and a geological wonder.
Key Highlights:
Ngorongoro Crater: The centerpiece, this massive volcanic crater is a natural amphitheater teeming with diverse wildlife, including the "Big Five," and offers some of Africa's best game viewing.
Unique Ecosystems: The area encompasses grasslands, forests, lakes, and a variety of habitats supporting a rich array of fauna and flora.
Maasai Culture: Encounter the Maasai people who coexist with the wildlife here, offering cultural experiences and guided walks.
Olduvai Gorge: Archaeologically significant, it's known as the "Cradle of Mankind" and provides insights into early human evolution.
Conservation: Ngorongoro's conservation efforts aim to protect its fragile ecosystems and the coexistence of wildlife and humans.
Spectacular Scenery: The dramatic landscapes, including the crater's rim, make for breathtaking panoramas.
Visiting Ngorongoro Conservation Area offers a unique opportunity to experience exceptional wildlife, culture, and geological marvels in one of Africa's most remarkable destinations.
3.3 Zanzibar Archipelago Attractions
The Zanzibar Archipelago, located off the Tanzanian coast in the Indian Ocean, is a tropical paradise with a rich blend of history, culture, and natural beauty.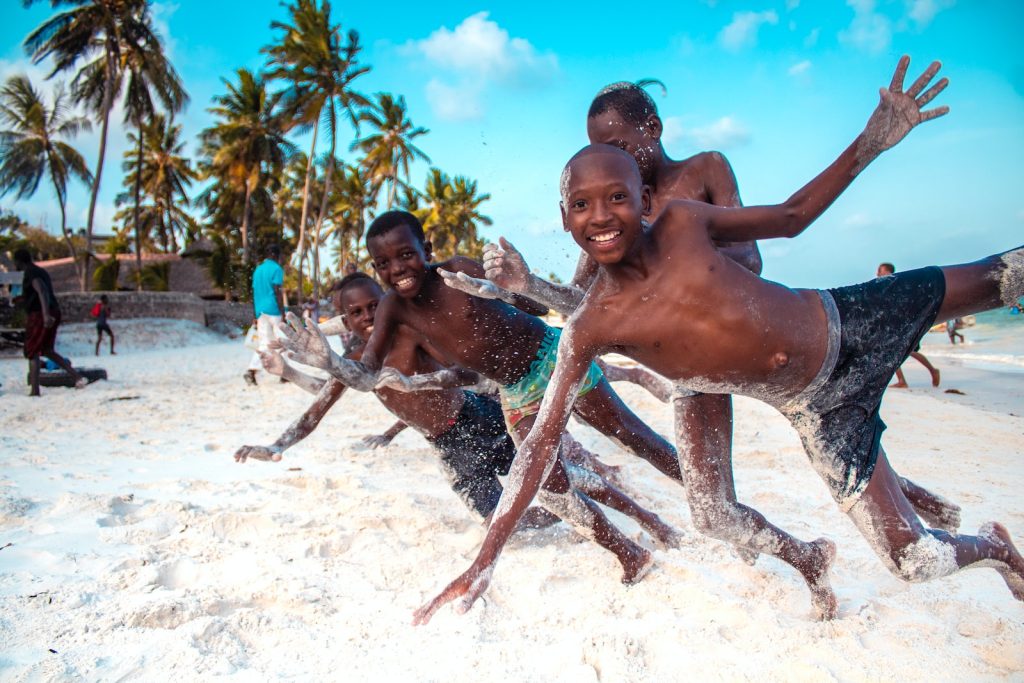 Key Attractions:
Stone Town: Explore the historic Stone Town, a UNESCO World Heritage Site, known for its winding alleys, centuries-old buildings, and vibrant markets. Don't miss the Palace Museum and the Old Fort.
Pristine Beaches: Zanzibar's white-sand beaches and turquoise waters are perfect for relaxation and water sports. Popular beaches include Nungwi, Kendwa, and Paje.
Coral Reefs: Snorkel or dive in the coral reefs surrounding the archipelago. Mnemba Atoll is renowned for its vibrant marine life.
Spice Tours: Discover Zanzibar's nickname, the "Spice Island," on a spice tour, where you'll learn about and taste exotic spices like cloves, cinnamon, and vanilla.
Jozani Forest: Visit Jozani Forest Reserve to see the endemic red colobus monkeys and explore the mangrove ecosystems.
Prison Island: A short boat ride away, Prison Island offers giant tortoises and beautiful beaches for swimming and sunbathing.
Cultural Experiences: Engage with the local Swahili culture, including traditional music, dance, and cuisine.
Historical Sites: Visit the Anglican Cathedral, built on the site of the former slave market, and the Dhow Countries Music Academy for cultural insights.
Conclusion
East Africa is blessed with many attractions. We can plan your trip to go see these attractions at an affordable price. Use the form below to contact us and let us work together to plan a great trip for you
---
Contact Us
Use the form below to contact us regarding your trip ideas. We shall get back to you within 12 hours
About Mara Gates Safaris
Below are some of the reviews that have been posted on Google Reviews regarding our company. We are here to serve you.
Based on 27 reviews


Luis Eduardo Torres R.
12:29 27 Dec 19
Unbelievable experience! From planning and booking with Agnes, up to our last day, everything was great!Our driver, Jackson, was AMAZING! He definitely a big factor in making our experience so

...

unique.

read more

rommel carlos
21:27 17 Oct 19
Agnes of Mara Gates always responds within 24 hours regarding any of my inquiries. She made the process very easy and always accommodated changes to our itinerary. Ken our driver/guide is very

...

knowledgeable about animals and their behavior. Will definitely book another Safari trip with Mara Gates.!!!

read more

Robert Schlag
21:43 14 Oct 19
Mara Gates provided us with an experience of a lifetime. The places that we visited were breathtakingly beautiful, the variety and number of animals and flora were spectacular. And our guide, Ken,

...

was so courteous, knowledgeable, and organized. The depth of his knowledge and explanations of animal behavior and the local environments was like traveling with a patient university professor of zoology, ornithology, and botany. Our lodging, food, and their support service staff were excellent. I give this company and its guide my highest recommendation. Thank you. Thank you. Thank you.

read more

Malou Carlos
20:46 10 Oct 19
We had a wonderful 9-day safari with Mara Gates. My husband found their website and came up with a custom-made itinerary, that Agnes gladly accommodated and made it even better. Communicating with

...

them was so easy because Agnes responds promptly. As soon as their office is open in Nairobi, they respond to our email inquiries quickly. We also met her at our hotel and we discussed the itinerary and she gave us pointers on what to expect during our trip. On the morning of the beginning of our safari, Ken our guide and driver promptly arrived and packed our van. Ken is a very intelligent, knowledgeable, wonderful person who gave us quick lessons on the different types of animals, birds, reptiles and also gave us lessons on their behavior. We would really like to go back and do another safari with Mara Gates, and most especially with Ken. Thank you so much for a wonderful trip!

read more

Rob Lovemore
09:55 07 Oct 19
our family booked a hot air balloon trip with Mara Gates. A very good driver collected us from our camp in a smart closed body Toyota Landcruiser. Our camp was nearly an hours drive from the balloon

...

site so it was a good commitment. Hot air ballooning is a must for visitors to the Mara. It's expensive but well worth it. We had a very competent pilot from Switzerland. The open air breakfast on the plains after we landed was also excellent. Then the same driver took us back home again. A great day out. Thanks Mara Gates.

read more

ABHIJIT MANNA
02:36 03 Sep 19
We booked our African Safari trip with Mara Gates Safaris in May, '19. This was one of the best trips we have made so far and thanks to Mara Gates Safaris, it became the most memorable one. We

...

received all the help we needed starting from the booking until the end of the trip. Special thanks to our guide Ken who enlightened us so much about the nature and behavior of the animals in the wild and took us to some of the best viewing spots over the different parks.

read more

A Google User
14:20 29 Aug 19
My husband and I thoroughly enjoyed our safari with Mara Gates. They were helpful from initial enquiries, through changes, to the final stop of getting us to the airport. The guide, hotels and meals

...

were all excellent. Our guide took great pains to ensure that we saw 'all' the animals and were able to take wonderful photos. We have great memories of this trip. At 84 and 72, we were comfortable all the way and felt well cared for. We would highly recommend this company and in fact we have to several friends. On another note, we had to cancel an earlier booking with this company because of an unexpected hospitalization. They were most kind and considerate and expeditiously handled refunds of our down-payment. Finally, from what I have seen, their prices are very good and certainly fall into the category of 'good value for the money'.

read more

Maurine Limo
12:12 10 Dec 18
I had a wonderful experience with Mara Gates Safaris. I wanted a 5 day trip to the coastal town and they got me a very good safari. They are highly organized, excellent communicators- never once did

...

I not get my queries answered and very accommodating. Everything went exactly as scheduled and discussed. Ms. Agnes is easy to work with and a professional in her line of duty. First time with Mara Gates and I will definitely be using them.

read more
Next Reviews